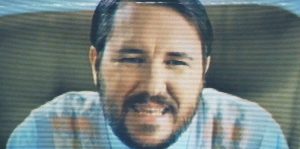 Set in the heyday of VHS, Rent-A-Pal focuses on a lonely man named David (Brian Landis Folkins) looking for companionship through a dating service. See, David has no time to date in his adult life as he's taking care of his elderly mother, who has dementia. On top of that, he's a bit of an awkward guy. Desperate for a love life, David seeks help from a dating service that sends out VHS cassettes of their clients, pitching themselves to potential matches.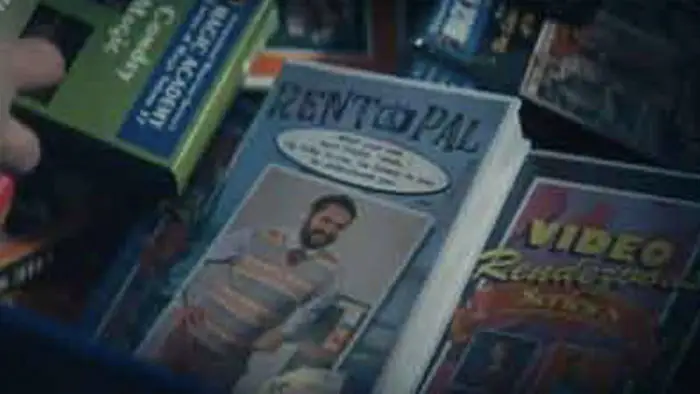 "…not having a love life begins to take its toll on David."
After not having any luck, the dating service gives David a new stack of videos to go through. There, David finds a video entitled "Rent-A-Pal." The video features an enthusiastic man named Andy (Wil Wheaton), who seems to be overly interested in anything David has to say. After days of watching it over and over, David seems to have found a friend in Andy, but to the point of obsession.
Andy begins to take up all of David's time, including the time he should be tending to his mother that often has moments of confusion. During this, David receives a call from the dating service with a potential match. David rushes to pick up the video of his potential partner only to find out that he left his wallet at home. By the time he goes back home to get his wallet and drives back to the service, his potential match has been given to someone else. David immediately turns to his "friend" Andy and confides in him. Yes, he confides in a video of someone that always seems to have the right answer for everything.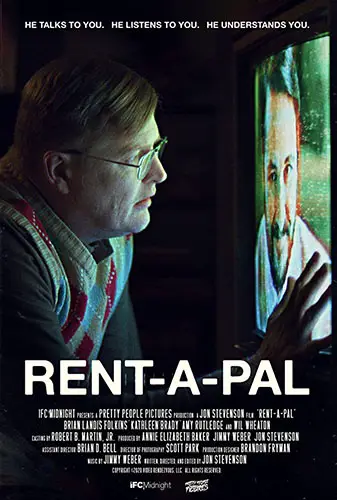 "…Wil Wheaton is the true star of this film."