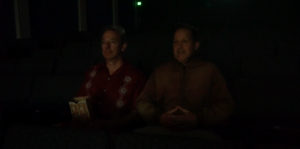 Director-writer Holden Pollak's R is an ultra-low-budget independent about making a B film in the late 1960s. The drama follows the efforts of a director named Gordon Flemyng (Brad Pollak) and his screenwriter friend Robert Sabaroff (Mark Baker) to make a heist film called The Split. They shop the script around, finding a producer in Irwin Winkler (Eric Roberts) and his son David (Oliver Cooper).
The production proceeds but hits a couple of wrinkles that doom it to get the first-ever newly minted MPAA R rating. One of these is that the main character is portrayed by NFL player-turned-actor Jim Brown (J'amore Ward). The other is the over-the-top violence. So far, this all seems like pretty standard indie movie fare. Flemyng and Sabaroff make their feature, and when it gets the R rating, the elder Winkler hits the roof. Flemyng makes changes to The Split that tests his friendship with Sabaroff. Then he spends much of the rest of the flick perseverating over whether it's better to be true to one's artistic impulses or to be successful in the biz. There's also an out-there BDSM scene with porn actors at Lou Campa's (Carl Nalbone) house. The real-life Campa was known for exploitation fare like Jail Bait and Mini-skirt Love.
The production value is at the no-budget level, as are the performances. The film's best parts are the excellent soundtrack and cool vintage cars. The list of great pop songs featured is puzzling: how did a movie with so little a budget manage to get the rights to many well-known songs? But all that said, R is a strange artifact, to be sure. Let's address what's so weird about all this: a modicum of research turns up that The Split is a real feature produced by Irwin Winkler and directed by Gordon Flemyng. It did star Jim Brown and wildly enough Gene Hackman, and it really did get the R rating. This story addresses very little of the conflict around the rating and turns the focus on Flemyng and Sabaroff.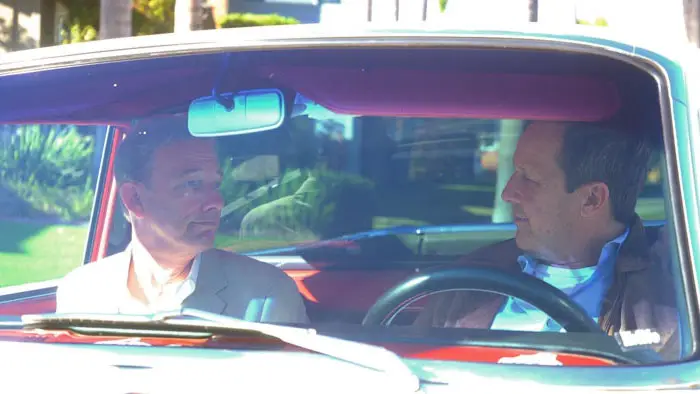 "…production proceeds but hits a couple of wrinkles that doom it to get the first-ever newly minted MPAA R rating."
Some of the performances are noteworthy, but perhaps not for the usual reasons. The real-life Gordon Flemyng was British. Brad Pollak doesn't even try the accent. Eric Roberts was a star at one time. He turned in an unforgettable performance in Star 80, but now he's showing up in minor parts in low-budget cinema, a long fall from grace.
The real-life person he's portraying, Irwin Winkler, is an authentic Hollywood villain: he's the man, along with his son, who has been denying Sylvester Stallone's requests to cut him in on the decades of profit from the Rocky franchise. Stallone was recently quoted saying, "After Irwin controlling Rocky for over 47 years, and now Creed, I really would like [to] have at least a little [of] WHAT's LEFT of my RIGHTS back, before passing it on to ONLY YOUR CHILDREN. I believe That would be a FAIR gesture from this 93-year-old gentleman."
There's a great story to be told around the making of The Split. A real docu-drama would be amazing, something that would address the R rating as well as the groundbreaking work of Diahann Carroll, Jim Brown, and his stunt double, all early examples of Black actors in primary roles in Hollywood. I'm not sure you can say that R is that movie, but it could whet the appetite for it. I can easily imagine a Tarantino-esque film telling this tale in grand style, like Once Upon a Time… in Hollywood. Or you could go the Damien Chazelle route and make it more like Babylon. For what it's worth, watching this provides a hint of what that would be like.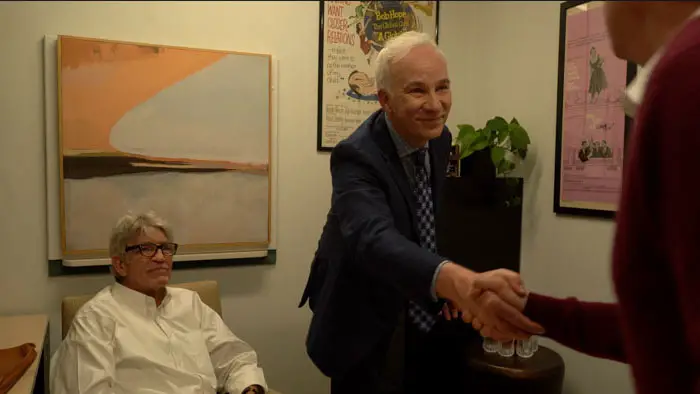 "…excellent soundtrack and cool vintage cars."