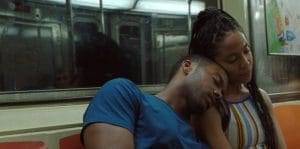 Rashaad Ernesto Green's Premature is a sweet and poignant love story set in modern Harlem between two African-American teens, but told uniquely through the eyes of its female lead Ayanna, played beautifully by the film's co-writer Zora Howard.
The film opens on a subway train as Ayanna and her girlfriends are scamming a group of boys just a few rows down. Ayanna engages the boy attempting to set up one of her friends. In the process, Isaiah (Joshua Brown), becomes enamored with Ayanna. The group meets up at a local basketball court, and Isaiah makes his move, only to have Ayanna play hard-to-get.
Later, Isaiah happens to "show-up" at a laundromat where Ayanna is washing her clothes, and off we go. Ayanna is an introspective young woman and always reading or journaling. Isaiah is a musician/producer, meaning he's average on the keyboard but has an excellent ear for pulling a song together. Art and expression are their common bond, and the two quickly become a couple.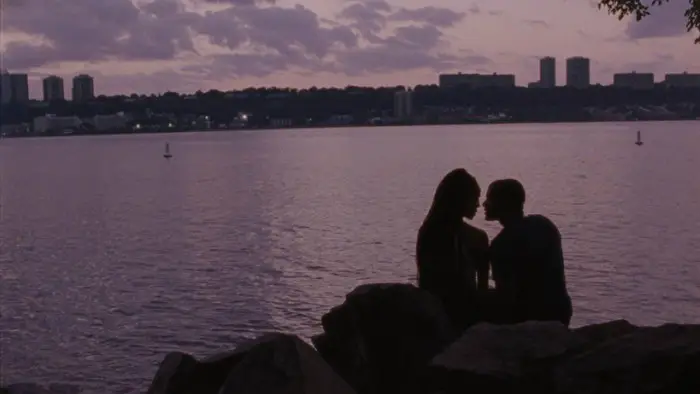 "Art and expression are their common bond, and the two quickly become a couple."
A romance brews quickly, and Isaiah is introduced to Ayanna's friends and family. Ayanna hangs out with Isaiah at the recording studio. The two have sex on several occasions, and as it is unprotected, the inevitable happens. The first test of the relationship is timing. Ayanna is a bright student and already accepted into college. Is this the right time to fall in love? Isaiah appears to have his future well in hand, but we forget that these are two teenagers. Are they ready for a real adult relationship?
While Premature spends most of its time following the two lovebirds, this is Ayanna's story. She is madly in love with Isaiah and is secretly carrying his child. She ultimately has to choose between what appears to be a stable relationship with Isaiah or going on to college, which her mother, quite frankly, can't afford.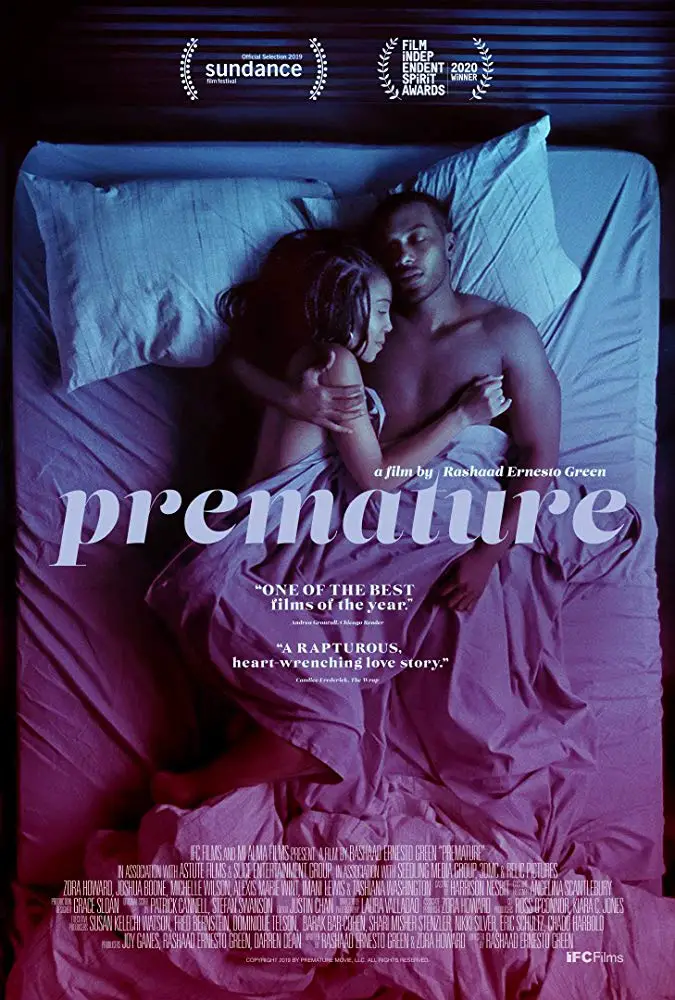 "…distinguish it from other teen love stories that force sappy, profound one-liners..."