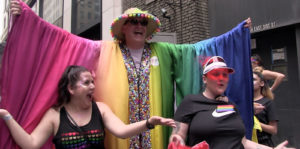 The Swish Ally Fund is another organization spotlighted in Pieces of Us. They're a non-profit organization born from the Stonewall Community Foundation. Its mission is to engage straight allies in the fight for love and equality. The Swish Ally Fund provided a micro-grant to fund Dicus' passion project, Broadway to Bombay.
The last subject is Indian Prince Manvendra Singh Gohil, the first openly gay member of India's royal family. He speaks about his experiences growing up gay. His parents were far from accepting sending Prince Gohil to conversion therapy programs. They also often resorted to blackmail to get him to change, almost erasing his existence from royal history. Today Prince Gohil is married to Duke Deandre of Hanumanteshwar and created services and organizations for India's gay community and fellow members living with HIV.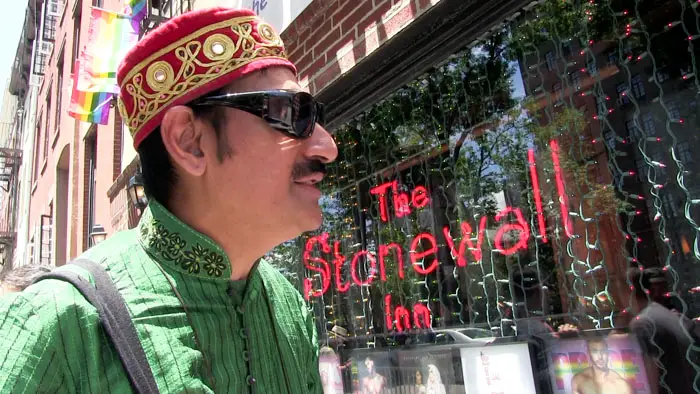 "…offers important information…"
For decades the LGBTQ community has struggled with violence and hate for the "crime" of being oneself. Pieces of Us touches on that struggle while shining a much-needed spotlight on organizations that have formed over the decades to assist and be a resource for the LGBTQ community. Taking place mostly in New York City, the movie spotlights Anti-Violence Project, the Swish Ally Fund, PFLAG, and Prince Gohil's Lakshya Trust, the first organization in Gujarat, India, to work on HIV prevention among India's gay and trans community, to name a few. Organizations like these exist worldwide and bring a hopeful message that you are not alone, and there are advocates near you if you or someone you know is involved in a hate crime against LGBTQ persons.
While the documentary offers important information, I do have a criticism. The film is a bit long, as some of the conversations and testimony could be edited tighter. But the movie's heart overcomes its weaknesses.
Pieces of Us interweaves the heartbreaking yet inspiring stories of hate crime survivors with information and resources that exist today to help. Sadly, hate still exists, but unlike in the past, real and meaningful help is available for victims and survivors today. Please seek out these resources if you or someone you know need them.
For more information about the films and organization highlighted in the film, visit the Pieces of Us official website.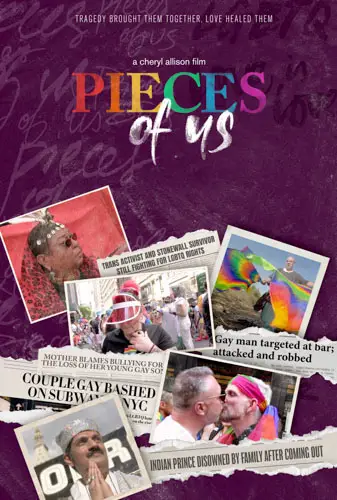 "…heartbreaking yet inspiring..."