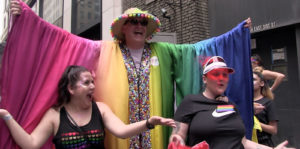 In Pieces of Us, director Cheryl Allison looks at the never ceasing rise of violence and hate crimes committed against the LGBTQ community. The documentary is an intimate portrait of five gay, straight, and transgender people who found a way to rise above their trauma while helping others in the process. It serves as an essential film about the resources available regarding hate crimes.
Pieces of Us opens with the story of J.P. Masterson, also known as the rapper Jipsta. While on a special date night with his partner Peter, the two were physically assaulted on a train platform for being gay. After the brutal attack, Masterson returned to his job as a school psychologist and encountered nothing but love and support from the students and staff there. He found that his example and love for his students became a catalyst to teach kindness and compassion as important virtues to the students.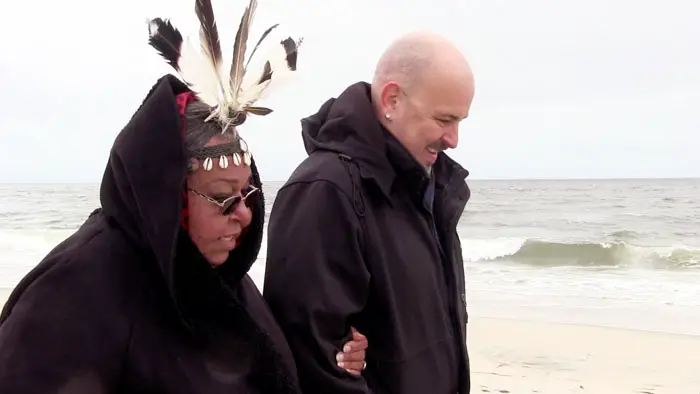 "…an intimate portrait of five gay, straight, and transgender people who found a way to rise above their trauma…"
Mykel Dicus often frequented nightclubs to dance and find companionship. One fateful evening, the man he brought home attacked Dicus and choked him out. He suffered severe PTSD following the attack. Because he didn't trust the police to handle his assault properly, Dicus contacted New York City's Anti-Violence Project (AVP) led by transactivist Victoria Cruz, who, after her own assault, is now an eighteen-year AVP domestic violence counselor. The AVP helped him through the assault and coached him on how to work with the police to ensure fair treatment and justice. Dicus then turned to his love of flag dancing, known as flagging, as a way to use art to exercise his difficult emotions.
Leia Pierce is a single mother of three. One day her nine-year-old, Jamel, confessed that he was gay. Like any good mother, Pierce showed love and acceptance toward her son. Unfortunately, his classmates had the opposite reaction, and after relentless bullying, Jamel committed suicide. Pierce's story on the news reached Dicus, who reached out to her in support of her loss. Dicus introduced Pierce to her local chapter of PFLAG, an alliance of friends, family, and allies of the LGBTQ community. PFLAG was able to give her support and resources during the toughest times of her loss and grief.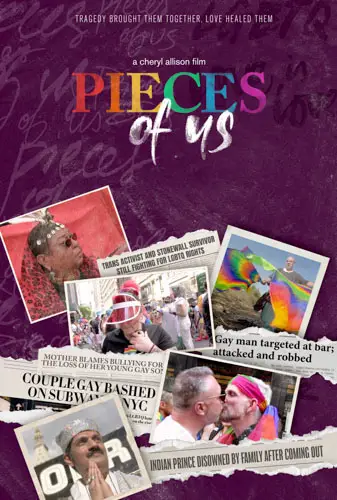 "…heartbreaking yet inspiring..."