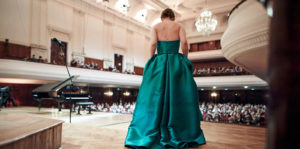 SUNDANCE FILM FESTIVAL 2023 REVIEW! With Pianoforte, director Jakub Piątek has composed a genuine piece of art, not unlike a piece of music. It has style. It has sensitivity. It has risks. But at its heart, this documentary is a poignant rumination on life. The documentary chronicles the 2021 Chopin Piano Competition. "The Olympics of Piano" is held every five years in Warsaw, Poland. This grueling 21-day contest of skill is the most prestigious competition of its kind in the world.
In an interview, Piątek explained that it was an instinctual choice to focus on the competition's younger pianists. That instinct paid off. It is a marvel to follow the contestants through three brutal rounds of performance, especially considering their age. China's Hao Rao is a carefree soul when he's not constantly pushed to practice by his teacher. The Russian-Armenian Eva Gevorgyan is as close to a savant as can be conceived, every aspect of her life and image tuned to the piano. Leonora Armellini is as outgoing and beautifully spoken as one would expect from an Italian, but she also listens to Metallica in her spare time. There are many more people followed, each of them a true character.
"…chronicles the 2021 Chopin Piano Competition. 'The Olympics of Piano'…held every five years…"
Moreover, Pianoforte is a supremely confident film. It trusts its audience to draw their own insight from its many moments of intimacy. Often the film says very little at all. The filmmaker never explains what is at stake for these young competitors. It simply allows their words, as well as the atmosphere of the competition, to shape a magnificently understated ideal of excellence, one that's different for every competitor but is communally worth pursuing. We understand the toll of that excellence when one of the competitors resigns, wishing for just a few days away from the crucible of the piano. Later on, that same competitor is seen in the distance, observing — weeping — as other pianists play their hearts out. Here, we understand that excellence is not an isolated ideal but one connected and deeply inspirational.
Yet, the film's strongest technical feat is its pace. The footage of the pianists performing their art is inquisitively shot and assembled to allow ample emotional breathing room. There is almost zero editorializing, and we are enabled to fully engage with the musicians and their experience — from the vertiginous stress before they perform to the anxiety of waiting for results. As a result, Pianoforte plays out like the offspring of Somm and Whiplash: intense and rewarding, but also contains moments of levity.
The term "pianoforte" was the original name of our well-known piano. The word translates to "soft-loud" in Italian. Nothing better describes Pianoforte. Piątek's documentary is, at times, a gauntlet of will and endurance. At other times it is a gentle rumination on coming-of-age. No matter what, the film is always incisive, and its character's journey will linger long after the credits disappear. However, its most significant revelation is that all great things, adored as they are, come with much difficulty, both soft and loud.
Pianoforte screened at the 2023 Sundance Film Festival.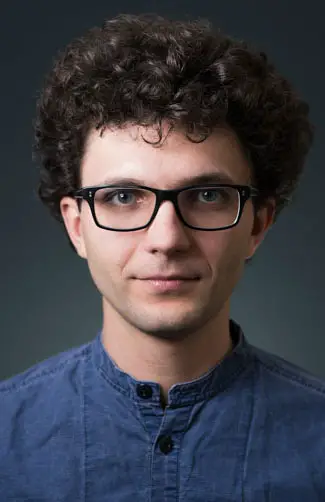 "…will linger long after the credits disappear."