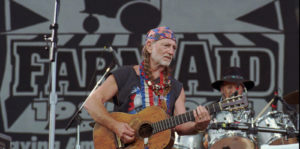 SUNDANCE FILM FESTIVAL 2023 REVIEW! Everything you ever wanted has gotten to you exactly how you wanted it in the dead solid perfect documentary TV series Willie Nelson & Family, directed by Oren Moverman and Thom Zimny. It starts in modern times out on Willie's ranch. Built on the land is an old west ghost town just waiting to be in a cowboy movie like Willie grew up on. The name of his ranch is Luck. When you are there, you are in Luck. When you leave, you are out of Luck. You are definitely in Luck watching this series, the first authorized biographical overview of Willie's career.
My only worry going into this was having enough patience to get through his early years without jumping ahead to "the good stuff" in the 70s. Moverman and Zimny anticipated that and set the retrospective to begin the release of the Red Headed Stranger album. Featuring a cover with a wanted poster of Willie, this was the record that lit up a mammoth joint that would burn for decades. Then jump back in time with a genius arrangement showing Willie's struggles as a songwriter in Nashville intercut with his humble beginnings in the cotton fields. This back-and-forth is kept up throughout the first two episodes, which is the perfect blend to keep the early years lively.
"…the first authorized biographical overview of Willie's career."
It is fascinating to see how young barefoot Willie's endless wandering outside as a kid anticipated his notorious appetite for being on the road again. Willie's sister Bobbi tells some wonderful stories of being raised by their grandparents and some terrifying ones about how their parents left when Willie was just six months old. It is stupefying how Nashville could never figure out what to do with Willie's massive talent, with lots of shots of an unrecognizable Willie performing with short hair and turtlenecks. While being constricted by the country music machine, Willie's alcohol problems get worse.
It is at the end of the second episode that weed first comes up during the famous fire before Christmas eve at his Nashville home. Willie ran inside the burning building to save his guitar and a few pounds of primo Columbian pot. In the third episode, we see how moving to Austin, ditching the sauce, and embracing the herb freed up Willie to go at it his own way creatively. This resulted in a multi-million dollar powerhouse career in the 70s. The fourth episode shows what Willie was doing in the 80s, including his film work and founding Farm Aid. Then in the final episode, the IRS shows up, and everything f**ks up big time.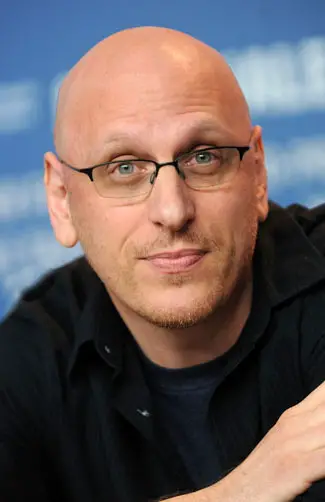 "…it's Nelson's picnic, but everyone is welcome."