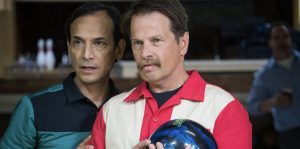 Phoenix, Oregon begins when the unhappy Bobby (James Le Gros) quits his bartending job at an upscale restaurant because his boss, Kyle (Diedrich Bader), is the biggest jerk imaginable. Bobby's best friend Carlos (Jesse Borrego), who also left that same restaurant, even though he was head cook, convinces his lifelong buddy to go in with him to buy, fix up, and re-open the local, run-down bowling alley.
As a kid, Bobby was an absolutely brilliant bowler and misses that feeling, that excitement. But, his true passion lies in drawing comics and graphic novels, though he does not show anyone his work for fear of them not liking it. The two friends sink all their money into the property and hire a construction worker and mechanic to fix up the building, lanes, and machinery. Bobby also enlists the help of the beautiful local alcohol and wine representative Tanya (Linda Edelstein), to ensure a robust offering of only the finest liquors available to them. The two get on well, and the stage for a meaningful connection is built.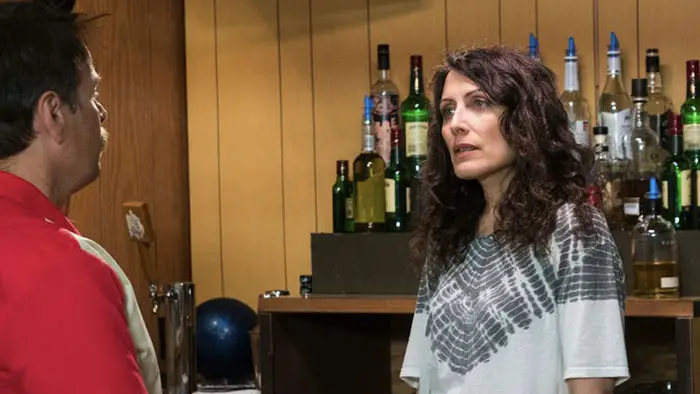 "…convinces his lifelong buddy to go in with him to buy, fix up, and re-open the local, run-down bowling alley."
Gary Lundgren's slightly over-long movie is a rather sweet, unassuming affair deftly carried off by its brilliant cast. But first, the issues. For one, some scenes feel a bit repetitive and unnecessary. Character actor Kevin Corrigan plays the mechanic and construction worker Al, and there are a few scenes where he berates Bobby and Carlos over their disbelief at the cost. After he first looks over the machines that reset the pins, Carlos is flabbergasted at the estimated cost. Al gives the man a verbal drubbing. Al walks off in a huff, and Bobby follows to try and talk him down a bit. Al proceeds to belittle Bobby, attacking his bowling skills (of which he has never seen) of all things.
Then, when the work's all done, the cost is almost double the initial estimate. Bobby and Carlos are, justifiably surprised by this (how and why they wouldn't be given real-time updates on the cost is beyond me) and again Al's temper, which is always near boiling, goes off. The first two moments are one after another and just feel very same-y. So, it feels like one or the other could have been rewritten to get all the necessary information out in only one scene. The later payment scene hits those similar beats, so it feels like a bit of a regression. Plus, it begs the question of how and why Bobby and Carlos weren't given real-time updates on the cost as new problems or such were uncovered. For a film that strives to be fairly realistic, this stands out as implausible.
Then there's the ending. While that is inaccurate. There's an event that happens involving a minor but pivotal character that gives Phoenix, Oregon tonal whiplash. It takes quite a few minutes for the film to recover from this. Mind you, what happens is needed to slap Bobby out of his cocoon of fear and failure to take responsibility (though I'd argue his re-opening of the bowling alley covers that, but I digress). However, the scene as it is presented in the movie feels tonally disconnected from everything else. Yes, this blindsides all the major players, so maybe the audience is meant to feel as confused as they are. If that is the case, it does not work.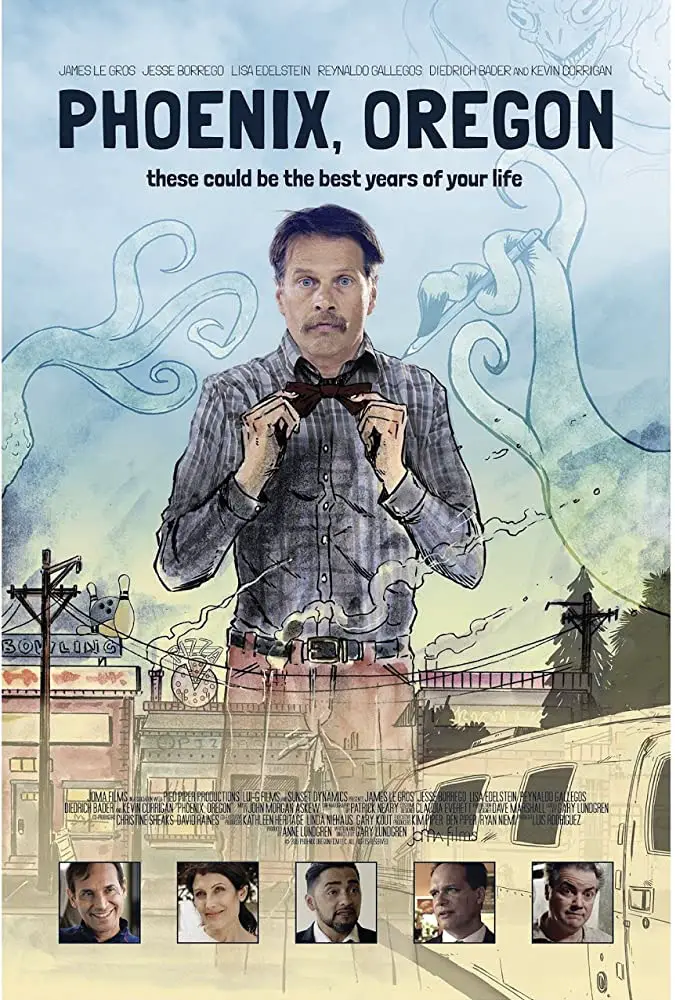 "…a rather sweet, unassuming affair..."