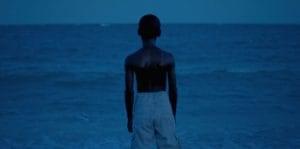 Part 2 of 3 – Do I Get to Love? Black Male Representation In Romance Films
The black community has allowed for a generational stigma of the desensitized male to be the ideal form of its men. This stigma seeps into nearly every form of media depicting men of our color, but more subtly in black romances.
I remember sitting on the carpet of my grandmother's trailer in a small Mississippi town and watching Tyler Perry's Diary of a Mad Black Woman. It was about a wealthy couple, Helen (Kimberley Elise) and her husband, Charles (Steve Harris), and their relationship filled with turmoil.
I remember how terrified I was by the way Helen dealt with being with an abusive partner and it affected me because every older black man I would see on TV, I'd compare to my own father. In turn, seeing an abusive black man, expressing his emotions in a violent and uncontrolled way, made me fear for what my father could be like behind closed doors.
And, as a kid, this was especially damaging. Not only, did it put the thoughts of my father potentially being this way, but it also made me fear for my own well-being. Who's to say I wouldn't grow up and become this way? My fascination with love already ran rampant, and who's to say it couldn't escalate to such a volatile state?
"…react wildly to the over-dramatic plot, and the feel so enamored by the performances."
But, I knew I wasn't this way, and I knew my father wasn't either. So why were we being depicted as such on the screen?
My family would watch the same film, and react wildly to the over-dramatic plot, and the feel so enamored by the performances. They never questioned why this portrayal of a black man was being normalized, but rather laughed at the conveniently distracting stereotype of Madea (Tyler Perry) herself.
I didn't want to believe this is to be the same safe space of joy and happiness I knew before from the films with white characters. Why couldn't I feel the same way with people who look like me?
Another common theme of these movies is the hero-like black man who is nothing like the other. He's usually caring, and honest, and always surprises the female lead in that someone could be this way. In this film, Orlando (Shemar Moore) fits the bill. He actually has to propose to Helen twice, before she can fully leave the relationship with Charles.
In another universe, where Tyler Perry is an auteur and social commentary is truly laced in his scripts, I'd applaud him for his work. But, I believe that Charles is simply what he believes the majority of black men to be, and Orlando is the black sheep that he sees himself as. These stereotypes are incredibly hurtful, and leave us with a distasteful depiction of our contribution to romance.
"In Moonlight, Jenkin's masterfully shows the masculinity of Chiron in a fluid manner…"
More recently, the genre has become less saturated with films like these and has shown more potential in narratives where black men can be vulnerable and fall in love in healthy ways. Barry Jenkins' Moonlight breaks down the toxic masculinity significantly by giving us the layered portrayal of Chiron, a victimized black boy growing up in Florida and struggling with self-identity. Jenkin's masterfully shows the masculinity of Chiron in a fluid manner, which results in a character that feels more like the marginalized majority of emotional black men today.
But, with every Moonlight, there's a Brotherly Love, settling for the marketability of those harmful stereotypes. Although the black community does deal with plots like Brotherly Love, the typical athlete-turned-drug-dealer falls for the innocent girl, our reliance on these stories to be who we are needs to end.
My heart swells for love, but I need to see someone who looks like me, to show young black boys how rounded of a soul they have. Representation in the white-led romances that still dominate the genre today must be utilized. Not only for followers of romance but for the creation of the new archetypal black man: the lover.