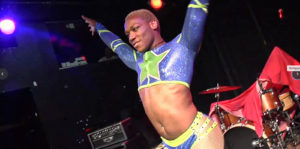 CINEQUEST FILM FESTIVAL 2022 REVIEW! Out In The Ring is Ry Levey's feature-length directorial debut. The documentary examines pro-wrestling's past and current struggles to appropriately and properly represent the LGBTQIA+ community. Levey and his crew use interviews with wrestlers who are out and archival footage to track this history and to highlight what the sport shares in common with the likes of drag performances.
To detail each story told here would be a Herculean task, but here are a few examples to get an idea of how the film is structured and what it's focused on. George Wagner's "flamboyant" character Gorgeous George was one of the biggest wrestling stars of his day (the First Golden Age of Wrestling). While fans ridiculed the man's effeminate behavior, the hall of famer used that to his advantage, blurring the lines between "macho" and not. While that was considered acceptable, to some degree at least, actually being queer was still a taboo. As such, several real-life couples wrestled together as a duo, attempting to keep their personal life out of view while still participating in the sport they love.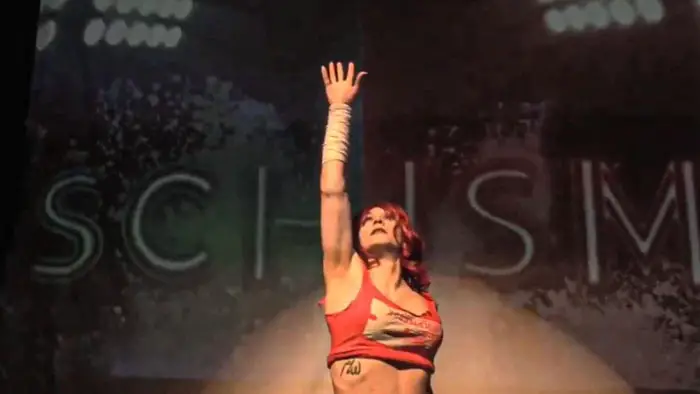 "…examines pro-wrestling's past and current struggles to appropriately and properly represent the LGBTQIA+ community."
Mike Parrow felt his wrestling career stalling as he was forced to hide his true identity from himself and his fellow athletes. But, once coming out, Parrow discovered a renewed energy, and wrestling improved. Charlie Morgan is a British woman who fell in love with the pageantry and athleticism of wrestling at a young age. Unsure of her persona in the ring, she found the confidence needed to perform at her peak levels after she came out in a match. Dark Shiek's tale of transitioning and finding herself and acceptance is most inspiring.
Of course, any look at wrestling must delve into the WWE. Out In The Ring is scathing in its attitude towards the largest, most controlling wrestling outfit that is somehow still operating. Several controversies got laid at the feet of an LGBTQIA employee, though the original accuser has since recanted that piece of his story.
Wrestling fans will find this slice of modern-day history enticing, but does the film hold any interest to non-fans? The answer is yes, thanks to a thorough history, personal stories, and a rousing score. Levey does an excellent of showing why representation matters and how forcing the athletes to hide their true selves only hurts them and the sport. As long as one has an empathetic bone in their body, then the film will resonate on at least one level at some point during its 105-minute runtime.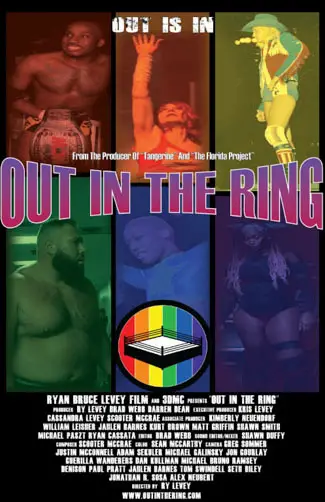 "…representation does matter, and Levey expertly highlights why."