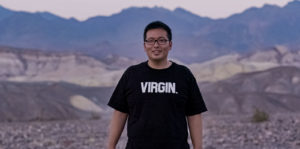 DANCES WITH FILMS 2022 PREMIERE! The documentary My Friend Tommy is a road trip for the boys on a niche subject that hardly sees the light of day — 40-year-old virgin men. Written and directed by athlete and actor Nem Stankovic, the film has one purpose: making Stankovic's friend Tommy Lee an adult. So, with Stankovic's support and a few others, we take a planned trip alongside Lee and introduce him to adulthood. At times, it's hard to determine how planned and planted much of the movie might be, but it really doesn't matter because Tommy Lee is a real deal virgin of many things, not just the act of sex.
Stankovic and Lee met in school and became unlikely friends, and rightfully so, as they are easy-going men who enjoy sports and slapstick life even if they appear like misfit friends—they are connected. However, when Stankovic discovers Lee is still a virgin, lives at home, gets an allowance, does not have a bank account, cannot do his own laundry, and has never been kissed, he is compelled to change it all. Enlisting friends, his sister, Stankovic documents a journey to deflower Lee and, if nothing else, make him an adult.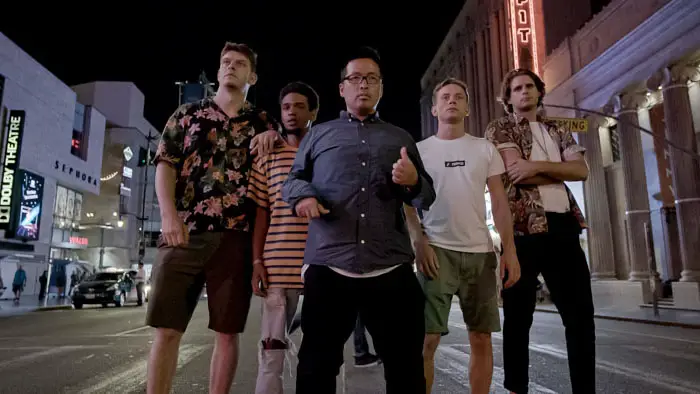 "…Tommy Lee is a real deal virgin of many things, not just the act of sex."
My Friend Tommy follows these friends on a road trip from Toronto, Miami, New York City, Los Angeles, the Redwood Forest, and Las Vegas, as well as a few other stops along the way. Everyone's focused on getting Lee to meet women, turn on a washing machine, and break his ties to his parents. Little do we know that with all the humor, stunts, and remote camera action, Lee's religion and a life-long rare skin condition are his shackles. Yet, the man does not despair and remains a good sport through it all. Maybe because Stankovic has such a kind and enduring voice, you feel the desire to be part of the purpose and grow to love Lee. You want to join the bandwagon to get him a date.
Lee not only sees the sights of the U.S. but also meets women, has a lap dance at a strip club, gets drunk, and does grab a kiss or two. In addition, there are many discussions with Lee and Stankovic about these life experiences. Ultimately, Stankovic wants the results to be for Lee to make a change and live independently, not disconnecting from his parents but finding a life for himself.
 My Friend Tommy is also about the friendship between men, which is quite different than women. Being a very male-centric documentary, it offers an insider's look as to what men think is necessary to achieve the companionship of women and how our society views dating and the process. No wonder Lee is a virgin. The pressure is beyond for those who are not so easy on the eyes of other ethnicities besides being white or just different. Yet, Lee takes it all in stride, including Stankovic's continuous push for achievement. They even don black "Virgin" T-shirts to embrace the mission. The movie has its share of goofy moments, with many graphic injections interspersed and sound alarms, giving it more of an adolescent appeal reminiscent of a back-in-the-day MTV one-season reality show. Still, luckily there's hardly any footage of watching male adults gaming, although it has that vibe.
My Friend Tommy screened at the 2022 Dances With Films Festival.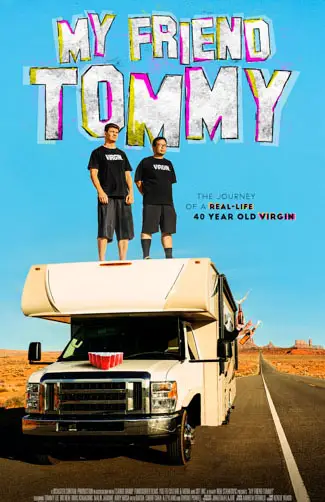 "…about the friendship between men..."