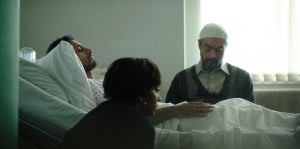 NEW TO THEATERS! When it comes to immigration, most filmmakers try to show the world how difficult it is to leave your country behind, start fresh and become a respected member of a new society. But Bassam Tariq takes a very different approach in Mogul Mowgli. Zed (Riz Ahmed), a successful British-Pakistani rapper, is preparing a European tour. When visiting his estranged family and dealing with his childhood issues and cultural alienation, Zed starts feeling unwell and ends up in a hospital.
The main focus of the film is about confronting all the things that have been avoided and suppressed by a flourishing immigrant, and that's what makes it a rare treat. With a cultural background similar to that of his character, Riz Ahmed is more than capable of portraying both the mental and physical challenges facing Zed. In the scenes where he is fighting his illness and trying to get out of a wheelchair, his whole body starts to shake, and his feet are dragging almost lifelessly across the ground before he falls back into his seat. The actor's control over his body brings out the pain and suffering of the role. The immense focus on Zed adds more depth to the character, but it pushes the supporting cast to the side and prevents the audience from understanding their motives and sympathizing with them.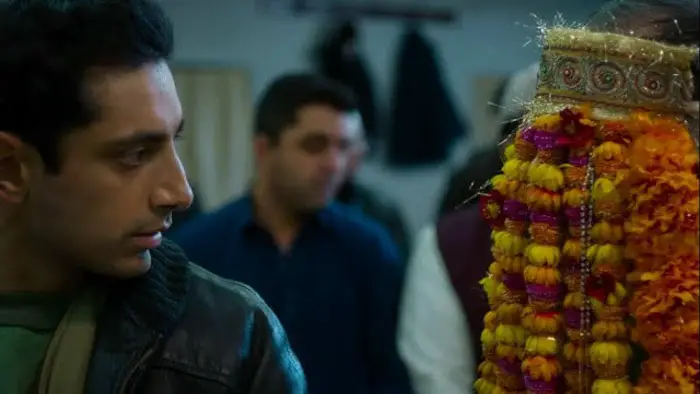 "…Zed starts feeling unwell and ends up in a hospital."
The other selling point is the story and screenplay, which Ahmed and Tariq wrote together. It is apparent they genuinely understand the plight of immigrants, even thriving ones. Mogul Mowgli deals with all the cultural aspects of immigration with a multi-layered approach, even if they occasionally resort to standard tropes. On the one hand, the movie introduces stereotypes that the general audience will instantly recognize, such as the father who does not approve of his son going against traditions. Characters such as these have been portrayed numerous times throughout the history of cinema in stories with similar themes.
On the other hand, the script tackles topics that only people with enough exposure and knowledge of Middle Eastern culture can fully understand and appreciate. For example, in one scene, there is an argument over the reason behind using a Western nickname. Another examines why giving a cigarette to your brother with your left hand is Haram (forbidden). As an Iranian immigrant with similar experiences, I was very astonished by the way the film targets its audiences from different social and cultural groups and translates its message for each of them.
Mogul Mowgli elegantly deals with essential issues while remaining entertaining. Though the movie becomes a little slow-paced at some points and the supporting parts never get the chance to flourish, Ahmed's brilliant performance makes up for them. Tariq's drama is a must-see, both for those who've been living with nostalgia for their homeland and host country nationals who, as Zed raps about, keep "wanting their country back."
Mogul Mowgli screened at the 2021 MOOOV Film Festival.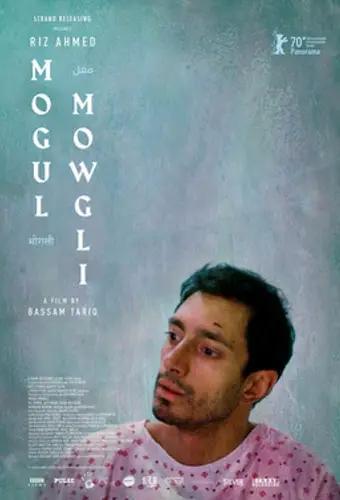 "…elegantly deals with essential issues while remaining entertaining."