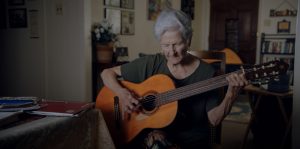 Making her concert debut at 91-years young, Angela "Nana" Alvarez has lived beyond an extraordinary life. Growing up in Cuba, she and her family fled Castro's regime and made a life for themselves in the United States. Miss Angela, directed by Lloyd Stanton and Paul Toogood, is an inspiring tribute to a woman empowered by music to tell her story of struggle and beauty. Utilizing the songs she wrote growing up and the lives she touched, the documentary conveys the story of immigration, culture, and music all in the melodies of this wonderful woman.
Narrated by Andy Garcia, Miss Angela chronicles the 90 years of Nana's life leading up to her famous debut. It dives into Cuban history as a parallel to her experiences, displaying how her music is a perfect time capsule before and during Castro. Beyond the history of Cuba, the film discusses the life of refugees in the U.S. told through the lives of her children and grandchildren. The result is a moving story of being a refugee in a strange land and using the universal language of music to express what words cannot.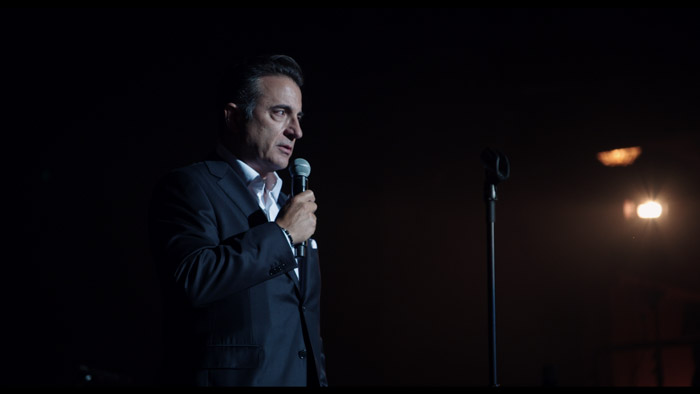 "…dives into Cuban history as a parallel to [Nana's] experiences…"
I can say with minimal doubt the movie contains one of the sweetest moments I have ever witnessed. In every moment of her first concert, Nana is in pure bliss. When you consider everything this woman has been through, the fact she is fulfilling her teenage dream at 91 is beyond moving. However, when fulfilling that dream is paired with such a love for others, it is enough to make anyone swell with emotion. Miss Angela conveys these emotions masterfully.
I love it when a music documentary knows how to build a foundation for a song and let the music speak for itself. Stanton and Toogood have created a film that accentuates Nana's songs while still telling her personal stories. "Maria" is a beautiful song and, the directors take great care to highlight every memory associated with the love and loss put into it. Every ballad showcased in Miss Angela is beautiful.
Miss Angela shockingly became a very personal film. I spent a year teaching English as a Second Language in a high school in Florida. To see how Angela's story reflected the lives of countless students was poignant and heartwarming all at once. The documentary expresses Nana's longing for the past in combination with her eagerness for adventures of the future. It gets lost on a few stories but always finds a way back to a heroic woman sharing her love of music. It is inspirational, compassionate, and a celebration of a life well-lived- and still going strong.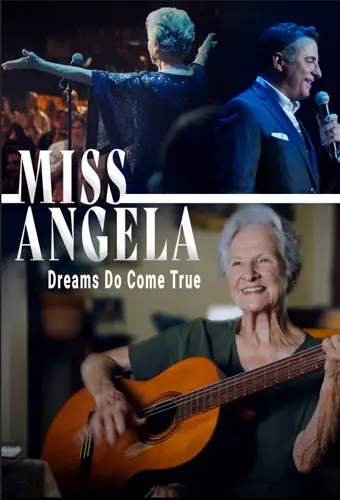 "…a celebration of a life well-lived- and still going strong."