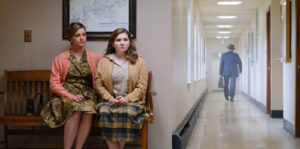 In a time when the word the phrase "my rights" is often misused along with "victimization," it's refreshing to view Miranda's Victim. This hard-hitting true story of a meaningful battle for rights is directed by Michelle Danner and written by J. Craig Stiles. The result is the words every law enforcement person has to say when apprehending a suspected criminal: "You have the right to remain silent. Anything you say can and will be used against you…"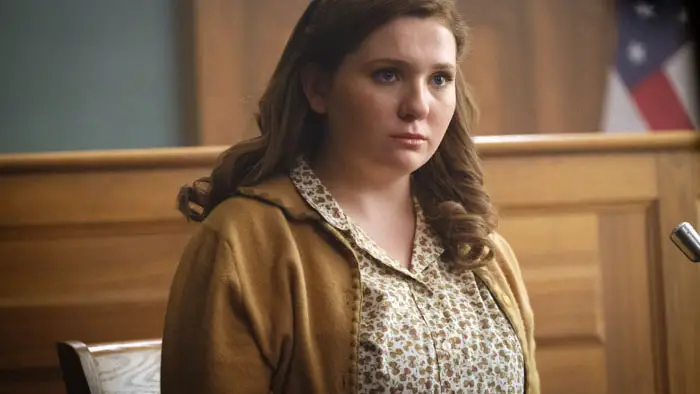 "…the United States Supreme Court overturned Miranda's verdict since his confession was made without an attorney present. This puts Trish's world into a tailspin…"
The picture opens with a view of a small town in 196-s America. This is a town filled with people who smile, wear sweaters at night because their parents tell them to, and who know their neighbors. This America is straight out of a Norman Rockwell painting. But that vision is torn apart when 18-year-old high school student Trish Weir (Abigail Breslin) stays late at work one night and is kidnapped and sexually assaulted after exiting the city bus. What follows is almost as repugnant as the crime itself. Trish's mother, Zeola (Mirella Enos), is more concerned that no man will want her daughter for marriage and no school will admit her due to scandal than she is for her child's welfare. However, Trish's sister, Ann (Emily Van Camp), fully supports her.
Trish goes to the police with her sister and finds somewhat sympathetic figures in Detective Cooley (Enrique Murciano) and Sergeant Nealis (Brent Sexton). These two officers can charm the words out of a rock with jovial yet purposeful remarks. Trish is then subjected to an intrusive physical examination by a male doctor and asked humiliating questions. The result of too easy an investigation leads the police to find the vehicle of the suspected perpetrator, Ernesto Miranda (Sebastian Quinn). He already has a record of assaults, threats, theft, and attempted rape. After a voluntary confession, Miranda is convicted.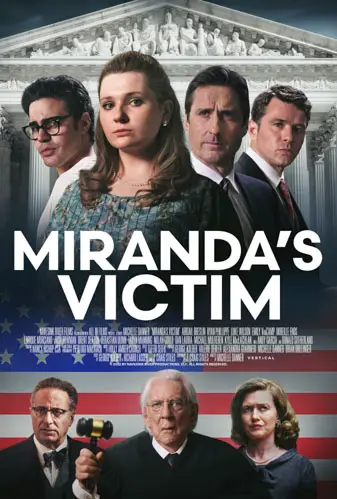 "…the right to remain silent is not with the victims, and it should've never been that way."