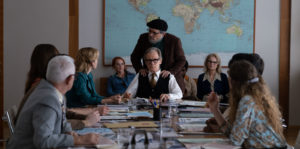 NEW TO HULU! Message films are difficult to pull off. They tend to be formulaic, preachy, suffocating in their moralizing. While director Andrew Levitas' based-on-real-events drama Minamata doesn't quite avoid these tropes, a strong central turn from the fallen-from-grace Johnny Depp anchors it with pathos. Coupled with a few inspired moments and an earnestness that's hard to dismiss, the film manages, just barely, to stand out from the rest.
Taking place in 1971, the plot follows W. Eugene Smith (Depp), a self-proclaimed genius war photographer for Life magazine, on the brink of self-destruction. He drinks too much, is haunted by ghosts of wars past, and just generally doesn't give a s**t. He's blatantly honest with his boss, Bob (Bill Nighy), about his disgust with the fluff the magazine has been publishing. An opportunity for salvation, and an infusion of integrity, comes in the form of Aileen (Minami), who arrives under the pretense of recruiting Smith for a Fujicolor gig. "I've never shot in color, ever, not once, ever," Smith mutters. Luckily, a few drinks later, the truth is revealed: Minami wants him to document the dumping of hazardous waste into the ocean in Kumamoto, Japan, and its citizens' consequent mercury poisoning (the titular disease).
Before Smith can say, "It's in the goddamn fish," he finds himself staying at an afflicted family's home. He visits hospitals with the horrifically contorted, dying victims and photographs and interviews the locals. A romance of sorts develops between him and Aileen. He even gives away his camera at one point, only to have no choice but to retrieve it later. Emotional ups and downs push Smith to almost give up on several occasions. He ultimately teams up with local revolutionary leader Mitsuo Yamazaki (Hiroyuki Sanada) in the fight against corruption.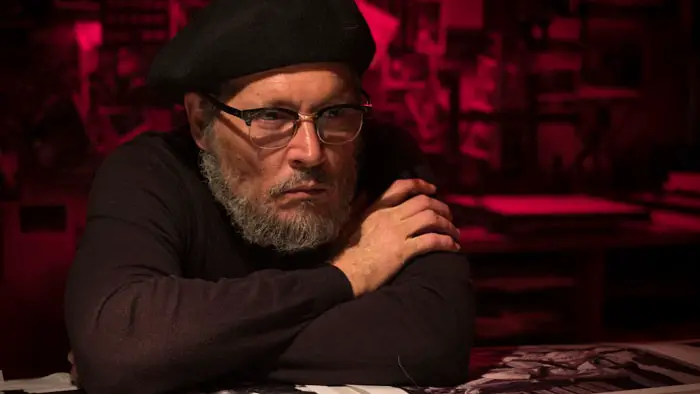 "…Minami wants him to document the dumping of hazardous waste into the ocean in Kumamoto…"
Minamata is punctuated by beautiful moments, like Smith taking a picture of a boy playing an accordion in the rain; his Japanese studio set up to resemble his one at home; a chemical factory tour; or Smith babysitting and singing to a sick girl. Cinematographer Benoît Delhomme's painterly compositions transport us to Kumamoto, portraying the beauty and devastation of the place.
Sadly, the film's let down by all the preachiness in the script from its four writers – David Kessler, Stephen Deuters, Andrew Levitas, and Jason Forman. It also suffers from a glacial pace, and ponderous nature. Cheesy lines like, "On a scale of one to ten, f**k you," don't help matters. It's all been done: traumatized hero gets one last job, is reluctant at first, then potentially changes history and exorcizes his demons by doing the job. The romance jars when set against such suffering. The film ends on a falsely inspirational note – the crisis continues to this day, and despite the best efforts, not much has been achieved.
Depp delivers one of his most down-to-earth turns since his 1990s heyday, before all the Tim Burton shtick and loopy mannerisms. Smith's ego is as bruised as can be, and he's depressed, but he still calls himself a genius. Though he's almost always drunk, he's compassionate. Minami's performance is gentle and believable, marred only by some struggles with the English language. Nighy, as always, is fantastic, elevating a minor role, and Hiroyuki Sanada, another reliable stalwart, delivers the goods fervently, to say the least.
Minamata undeniably deals with an important and pertinent subject matter. The execution – sometimes clumsy, always predictable – lets the project down. The drama is worth a look to learn about an important issue and to see a struggling star remind us why we loved him in the first place.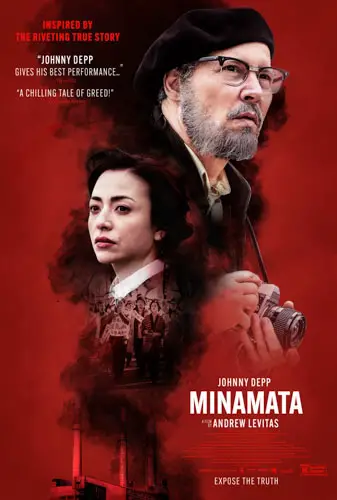 "…Depp delivers one of his most down-to-earth turns..."