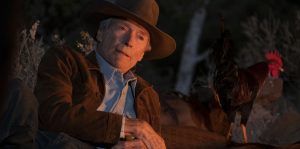 It's tempting to classify Clint Eastwood's Cry Macho as a minor footnote in an epic, illustrious career. A misstep, if you will. The nonagenarian is still going strong, churning out film after film, after all. One can forgive him the occasional fluke. Yet this particular film's meandering nature, coupled with the terrible dialogue and disturbing/antiquated insinuations, mark it as a rather significant blemish, especially compared to his recent, sharp Richard Jewell and The Mule.
Said insinuations can be summarized in two words: white savior. While one could maybe argue that Eastwood subverted those tropes in Gran Torino, here they're indisputably on display. The earnest and sentimental – sometimes nauseatingly so – tone doesn't help matters, accentuating the cringe-inducing subtext. Don't worry, poor Mexican folks – the legend is here, to gaze wistfully and judgmentally at your oppressive regime and to provide much-valued assistance, not to mention love, in a place devoid of such luxuries.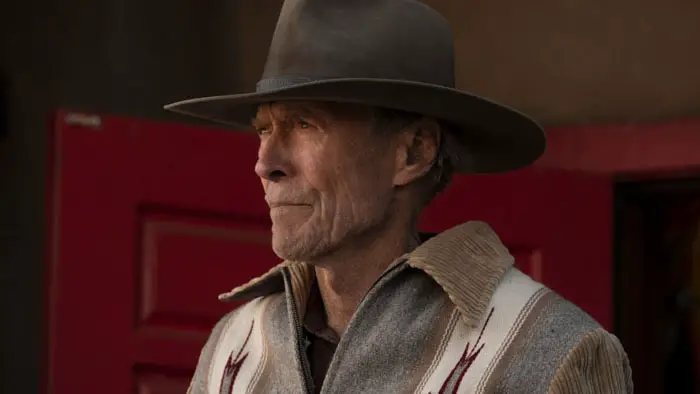 "…Mike saves the Mexican boy, helps out an entire Mexican village, defeats the Mexican baddies…"
A year after he gets fired by sleazy boss Howard (Dwight Yoakam), legendary-but-washed-up Texan rodeo star Mike Milo (Eastwood) is recruited by Howard to rescue his half-Mexican son, Rafo (Eduardo Minett), from the boy's nutcase, alcoholic mother Leta (Fernanda Urrejola). Mike embarks on a journey to Mexico, where he meets Leta, who quickly lives up to her reputation by trying to seduce the irresistible old cowboy. She informs Mike that he has no chance of finding Rafo, a troublemaker of the highest order.
Leta's claim turns out to be inaccurate, as Mike discovers Rafo in the next scene, deep into cockfighting. After much inconsequential back-and-forth, Rafo gives in, seduced by the idea of the American Dream – and he brings his, eh, c**k, Macho, for the ride. Along the way, pursued by Leta's henchmen, they get into shenanigans both odd and predictable: Mike gets the runs from Mexican water; their car is stolen; Mike teaches Rafo to ride horses; he becomes a veterinarian of sorts to an entire village; and he falls in love. The old man and the kid bicker and grow to love each other. The final confrontation, if one can even call it that, is laughably anticlimactic.
So yes, to reiterate to the plot of Cry Macho: Mike saves the Mexican boy, helps out an entire Mexican village, defeats the Mexican baddies, and is seen as a sex magnet by the Mexican ladies. The Mexican water is dirty, the Mexican cops are corrupt, the Mexican rich are violent goons, and the poor resort to cockfighting. The end. Did I miss something?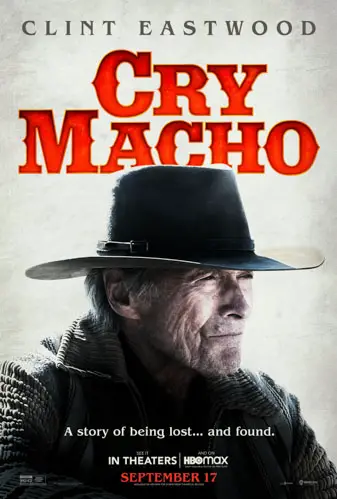 "…what genre is Eastwood aiming for?"