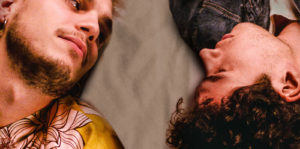 In Mascarpone, love and baking are a delectable blend in this undeniably sweet gay romantic comedy directed by Alessandro Guida and Matteo Pilati. Think of An Unmarried Woman, but flip the genders, rearrange the existential dilemmas, and voila!
Antonio (Giancarlo Commare) is a 30-year-old man who lives with his husband Lorenzo (Carlo Calderone). Antonio stays home and follows a daily routine: he gets dressed, goes to the gym, and prepares food. One day, his husband comes home with something on his mind. Lorenzo lets it slip that he fell in love with another man, so he asks for a divorce. Antonio is blindsided, but there's nothing he can do but move out.
Now faced with independence, Antonio needs a job, a passion, and a new place to live. He rents a room in an apartment owned by Denis (Eduardo Valdarnini), a spirited eccentric who goes with the flow. With the help of Denis, Antonio is given a job at a bakery owned by Luca (Gianmarco Saurino), which awakens his passion for baking. Hoping to elevate his craft, he attends pastry school on top of everything else. As Antonio navigates a new job and new relationships, he realizes that it was wrong of him to abandon his independence for the sake of a relationship.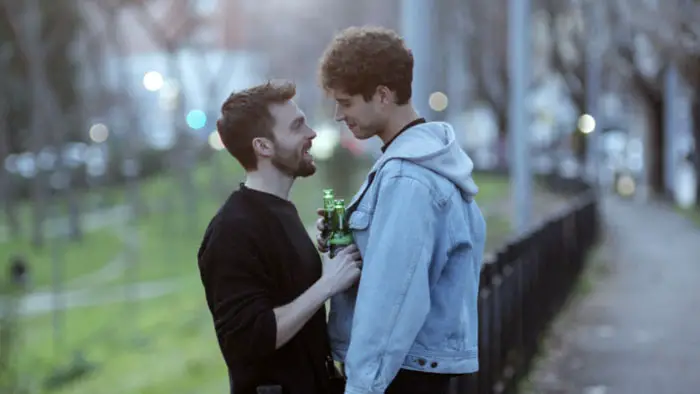 "…Antonio is given a job at a bakery owned by Luca, which awakens his passion for baking."
Mascarpone is a lovely and modestly intense drama about a young man discovering who he is and what he aspires to achieve. Antonio is a fleshed-out character who is understandably anxious about the future. Since he had to rely on someone else for so long, he forgot what it felt like to relish individual experiences and passions. Commare delivers an excellent and emotionally potent lead performance, strongly conveying the anxiety, dejection, and pleasure of Antonio's newfound pursuit of independence.
The most endearing aspect of the story is the friendship between Antonio, Denis, and Luca, largely due to their good chemistry. Commare, Valdarnini, and Saurino bring so much charisma and depth to their roles, hence why their on-screen friendship leaves a positive impression. One of the most memorable scenes is when Denis interrupts Antonio's time of mourning after a bad date, offering some life advice. This interaction is genuinely heartfelt, and Commare proves that he can instantly go from happy to clumsy to sad.
Despite handling serious subject matter, a lively score and a smooth, casual pace keep the atmosphere and tone generally light. Even so, there is melodrama galore, and the actors are more than capable of enlivening the conflict. The screenplay juggles the relationships convincingly, following Antonio as he explores the momentary pleasure of one-night stands and the difficulty of balancing responsibilities and relationships. However, there is a lack of substance that becomes more apparent as the film reaches its conclusion. Because the plot is condensed, especially in the final act when Antonio must make big life decisions, there remains an emotional disconnect. Still, the strong performances ensure that the undercooked drama still has flavor.
Mascarpone is an open, honest, and tender drama that foregrounds the importance of retaining one's independence. While Antonio's plight would have benefitted from more insight, the movie ends up leaving a pleasant aftertaste.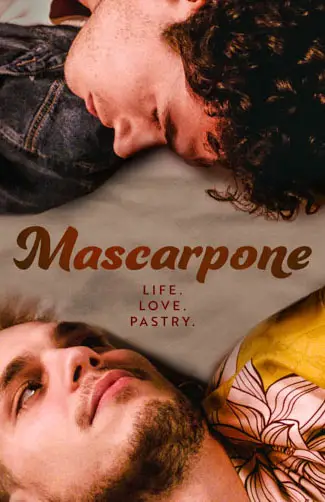 "…open, honest, and tender..."