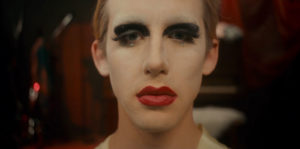 Writer-director Phil Connell's Jump, Darling, has a few things going for it — drag queens, for starters. It also features the final performance by Oscar winner Cloris Leachman. This heartfelt little film follows Russell (Thomas Duplessie), who, after a breakup, lands himself in his grandmother's country home at a difficult juncture. Unabashedly sincere and at times poignant, Connell's drama owns the queer themes from the opening and begins aiming for more universal messages in its story.
As the film opens, Russell is set to go on stage. Things aren't rosy at home, as his straight-laced partner Justin (Andrew Bushell) wants Russell to stop performing drag in clubs and get a "real" acting job. Sloppy-drunk and overwhelmed, Russell bails on his performance, leaves Justin, and heads out to the country to stay with his grandmother, Margaret (Cloris Leachman). She's happy enough to see him and welcomes him to stay. Margaret herself is aging, living alone, and the years are taking a toll on her mentally. To pass the time, Russell finds the local dive that acts as the gay bar in town and offers to perform in exchange for free drinks. Soon, Russell sets his eyes on barback Zachary (Kwaku Adu-Poku).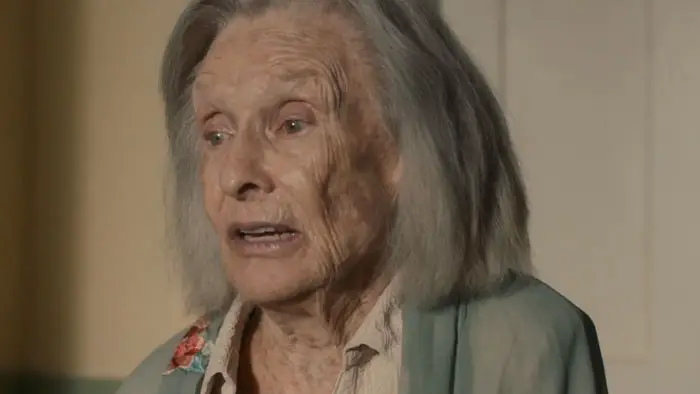 "…Russell and grandma Margaret…[help] each other through a tough time."
At this point, Russell's mother, Jeanne (Jayne Eastwood), arrives, wanting to know why Russell isn't back in town with Justin. Her other agenda is to get Margaret out of the big lonely house and into an assisted living facility. As Russell and grandma Margaret look at their futures with the same confusion, the two rekindle their bond, helping each other through a tough time.
As I said at the outset, Jump, Darling has some great stuff in it. The downside is that the script, for which Genevieve Scott acted as story editor, can't seem to build enough drama to become compelling. Key to this issue is that Russell is his own worst enemy. He has his demons, as we all do, but they never really get a sense of why Russell is so wayward. He just is. There is a notion here that the protagonist is fighting inherited traits, but we never get a sense that Russel is enjoying himself aside from the free booze he scores as a result.
What does work is that the screenplay never makes being gay a conflict. A movie about an LGBTQIA+ character that isn't about coming out or being accepted. Who knew? Then, of course, there is Leachman in her final role. At 93, she still managed to turn in a performance that was everything she was known for.
Sure, there are some rough edges to Jump, Darling, but it's nothing critical.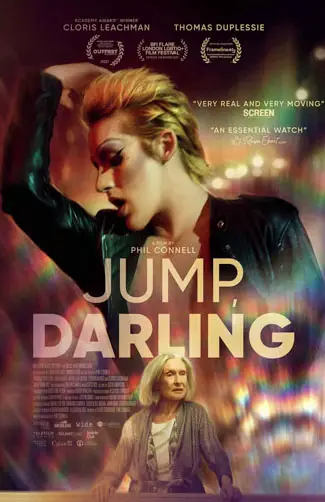 "…at 93, [Leachman] still managed to turn in a performance that was everything she was known for."