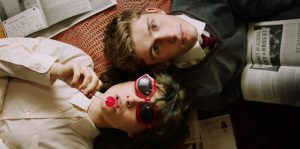 I can only imagine what it was like to be gay in the 1980s and 90s. AIDS was running rampant in the LGBTQIA community, and being outed practically meant daily bullying and loss of opportunity in every field across the board. Set in Ireland during the 90s, David Freyne's Dating Amber is the story of two teens hiding their secret and finding safety and solace in one another.
Eddie (Fionn O'Shea) is trying to make his way through high school. At his cadet school, to prove to his mates that he's a man, Eddie is trying to kiss a girl, touch a boob, or get laid. Amber (Lola Petticrew) is in a similar situation, but her identity is all but confirmed. Every day, she is called a lesbian wherever she goes, and she's more than willing to respond to these rude attacks.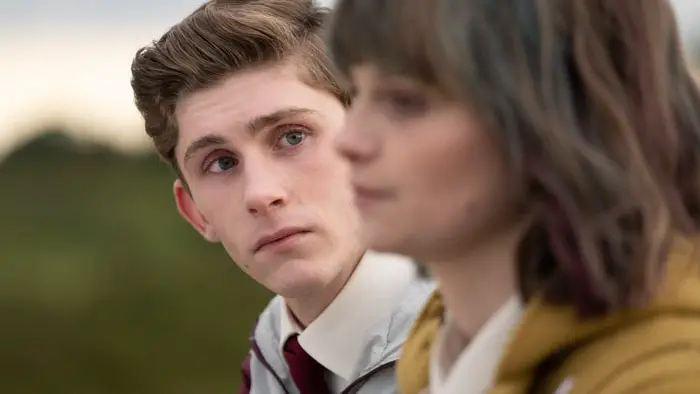 "…Amber conspires with Eddie to start 'dating' to finally prove to the world that they are not gay…"
Frustrated with the situation, Amber conspires with Eddie to start "dating" to finally prove to the world that they are not gay… at least until they graduate from high school. While Amber is confident she can pull it off, Eddie is still trying to accept within himself that he is, in fact, gay. He flips back-and-forth and finds comfort in the fact that he can tell his strict conservative father that he is finally dating a girl.
I've come to accept that 90% of LGBTQIA stories that come my way are "coming out" stories. These stories are essential, especially to the ones telling them because they are deeply personal, and the intense amount of stress and potential backlash is enormous and often overwhelming. That said, new stories about declaring one's identity are set alongside thousands of others, and the trick is to stand out, and Dating Amber does.
There's really nothing remarkable about the basic plot. Two teens begin dating to hide the fact that they're gay and lesbian. They feel comfortable and safe in their new roles. This new found safety means they can explore their true identity, which also means they increase their chances of being caught "exploring" by anyone and everyone. Of course, this happens to our young protagonists.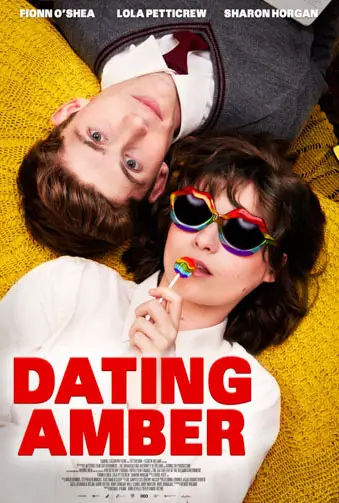 "…not quite the teen sex comedies of the 80s."