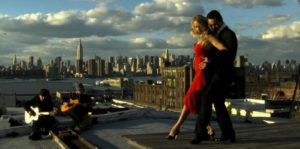 Mango Tango was initially released in 2009, but all these years later is receiving a director's cut. Writer-director Marianne Hettinger stars as Marlene, a beautiful tango dancer and dance instructor based in New York City. Always leading with her dancing, heart, and wide-open sense of life, she's searching for her soulmate. Unfortunately, Marlene's search is a bizarre string of relationships, including one with her psychotherapist.
Marlene's tango dancing is impressive and beautiful to watch. In a way, the tango, with its timing and precise moves, which takes practice and effort to perfect, is a metaphor for our lead's quest to find a man, a partner. It is her dream. Unfortunately, the tango's beauty and artistry do not mimic Marlene's life, which is bizarre and nonsensical. However, she has a mantra and does not give up on her journey to find the perfect man, whether eating mangoes in the bathtub or participating in a funny Ayahuasca-like ceremony with The Shaman (Michael E. Knight). Oddly, The Shaman is perhaps the most interesting character, which may come as a surprise since he is outrageous and over the top.
Following Marlene on her journey through various relationships in New York City and elsewhere is funny, weird, and, most often, ridiculous. Things get especially nuts when the film travels to Germany, where Hettinger's real-life family portrays her family in Mango Tango. The men are unpredictable, as are Marlene's emotions in the aftermath of each failed relationship. This is all funny and enjoyable.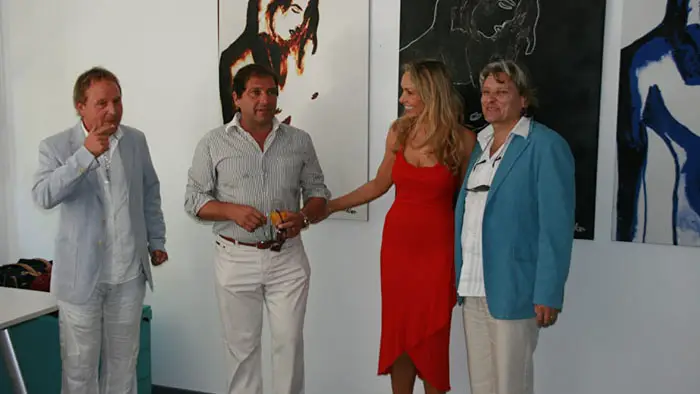 "…does not give up on her journey to find the perfect man…"
Yet, the film turns in a strange direction in Germany, and the comedy falls flat. Besides some quirky characters, Mango Tango is disjointed with dim acting and many random points of unconnected, experimental entries of raw animation, odd graphic effects and editing, and other off-point story elements. Although some of this footage is very interesting and artistic at times, as well as revealing Marlene's introspection on her state of mind, it's a hard transition back and forth throughout the film, creating a disjointed story.
Perhaps the oddest part of Mango Tango is Marlene's relationship with Dr. Jesus Goldstein (Freddy Bosche), whom she meets after he crashes into her on rollerblades. It's goofy and doesn't make much sense, especially in how their relationship plays out in Germany. Again, there is a comic element at work, but it does not quite reach its potential — this exists throughout the film.
Nevertheless, Mango Tango makes some valid points about how an independent, single woman navigates the world her way. In addition, the way our protagonist recognizes how men are not all that they appear keeps us somewhat intrigued. Even more interesting is understanding that the film was released 13 years ago, and even though the world is quite different today, the character of Marlene is still relevant.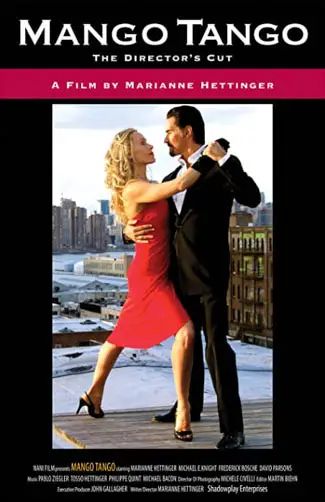 "…the character of Marlene is still relevant."