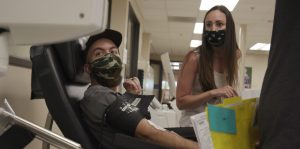 NEW TO TUBI TV! What do we really know about COVID-19? Everything in the news seems to be politically motivated on both sides. Experts and politicians rarely agree about how it's transmitted, whether it is airborne, how to stay safe, and when we can return to everyday life. While Washington D.C. is quarreling amongst themselves, the rest of us have to live our lives. Filmmaker Chris Francis and his wife Krista share theirs as a couple living with COVID-19 in Making Lemonade: Our COVID-19 Story.
Just as the pandemic began, Chris and Krista were some of the unfortunate ones to contract the virus. Krista was the first to show symptoms, which including losing her sense of taste and smell. As a documentarian, Chris thought filming Krista's bout with COVID would be a great idea until he realized that there are very few things more important than a happy marriage. As such, he thought better of it.
But then Chris contracted COVID and turned the cameras on himself. As the title suggests, Making Lemonade: Our COVID-19 Story is not a scientific documentary about the virus. Instead, it's about the couple's attempt to do something meaningful from their experience with COVID-19. Neither Chris nor Krista was ever sick enough to be hospitalized, and as they began to recover, they wanted to be part of the world-wide solution.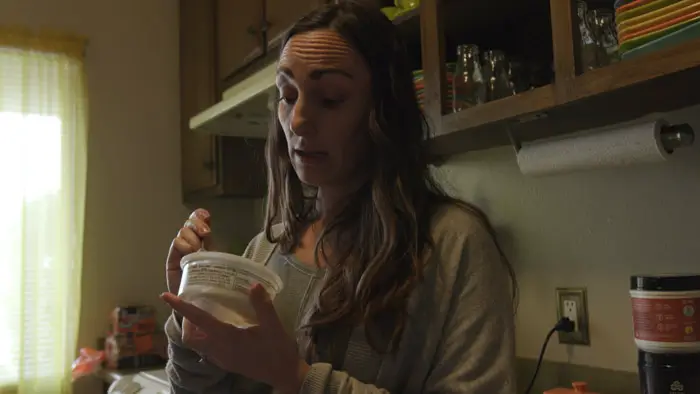 "…the couple's attempt to do something meaningful from their experience with COVID-19."
Their film documents the early testing process and the now-infamous "swabbing your brain" COVID test. The pair volunteers to help researchers develop the first 15-minute test, and they donated plasma to help bank critical COVID antigens to save the lives of the desperately ill. Yet, after months of doing good, Krista's taste and smell have not returned.
There's a lot to like about Making Lemonade. First, Chris and Krista have a great presence on camera. The married couple is thoughtful and likable. Their desire to make something good out of COVID is heartfelt, genuine, and never gets preachy. The way they choose to thrive during the pandemic is something we can all do.
Making Lemonade is an excellent looking documentary. Chris is a top-notch cinematographer (which is his job), and the documentary is gorgeous to watch, mainly since most of the footage is of the two of them in their home. He also has a great sense of storytelling, and Krista, an average person with a normal job, is charismatic on camera.
Their desire to do good and help find a cure and develop accurate tests is not only admirable but also shows that we can all also be part of the solution. Who doesn't want that? Making Lemonade: Our COVID-19 Story's short runtime makes the serious discussion of the coronavirus easily digestible, informative, and filled with much-needed hope.
For more, visit the official website for Making Lemonade: Our COVID-19 Story.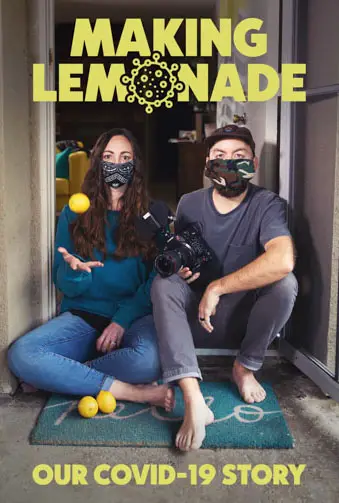 "…they also show that we can also be part of the solution."