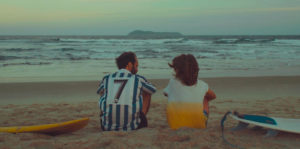 Written and directed by Ruben Sainz in his feature debut, Magoado charts the unlikely reunion of an estranged father and son. Taking place in Santa Catarina, Brazil, the film opens with a man passed out on the shore. His name is Peio (Diego Alvarez), a fisherman living alone near the coastline. Now awake, he sits up and takes in the resplendent and reposeful scenery. With the support of a filter, the glaring sun emits harsh tints of orange, red, and blue.
Peio has a creaky, humble abode located amid the trees. He spends his days fishing, cooking, drinking, and only ever going into town to sell buckets of fish. He seems content living a life of tranquility alone, but the woman he sells fish to thinks otherwise. "Everyone needs someone," she tells him, but he dismisses her comment, not giving it too much thought.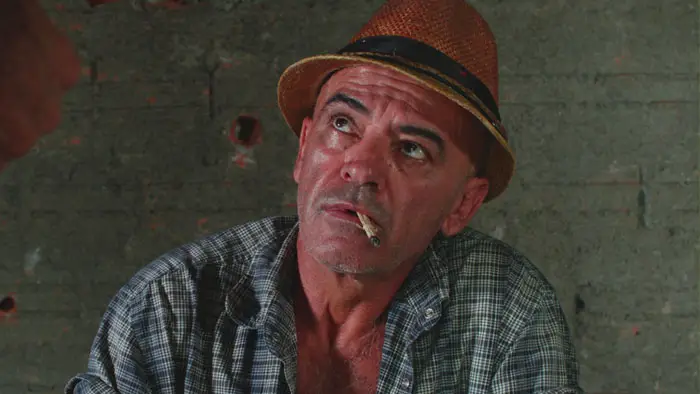 "Peio must decide if he wants or can be the parental figure Markel is looking for."
Then, one day while fishing, Peio spots somebody watching him. Startled, he runs back to his place, and the unknown onlooker follows, and then Peio knocks out the stranger. As it turns out, the man was simply hired to find Peio and give him a letter. Sainz allows this moment of tension to simmer as we don't get to read the letter. We sit and wait, similarly to how the stranger sits and waits to see how the main character will react. The filmmaker cuts to a scene of Peio driving with the stranger. The tension between them seemed to dissipate, but viewers are still out of the loop. The director has a healthy habit of avoiding unnecessary expository segments. Moreover, he knows when to reveal details or come back to something already established, either through visual or verbal means.
Magoado is a drama composed of small conversations, details, and gestures that convey a great deal about how the characters process, repress or directly avoid conflict. It soon becomes obvious through the characters' actions that the letter informs Peio that his adolescent son, Markel (Aram Rockenbach), is in town and looking for him. Peio picks up Markel and takes him to his place while he figures out what to do. Peio must decide if he wants or can be the parental figure Markel is looking for. There are allusions to a troubled past, but Sainz prudently upholds his propensity to keep certain details under wraps since divulging such information, in this case, would be out of character.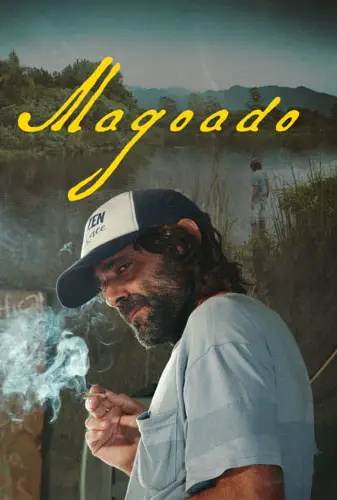 "…contemplative and visually exquisite..."