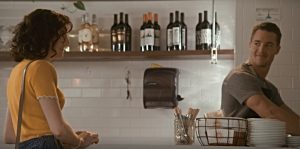 Life goes by fast. The memories made by every person will eventually fade until they're mere fragments of what they used to be. In life, there always seems to be a ticking clock or a checklist of sorts to complete before it's too late. Whether this checklist was created by oneself or inflicted by the pressure of others, it's there in many people's lives. Traveling the world and finding the right person are two boxes most wish to check off. While a number of stories have tackled this before, Kimberley Wintle's short, Mabel, does a very good job at looking into these facets of life.
Starting out with a very well-edited opening scene, we see Mabel (Kimberley Wintle) getting ready for the day ahead of her. Her schedule leads her to a coffee shop, where we first see her relationship with Jack (Alexander Dreymon). Out of every employee Mabel interacts with, Jack's the only one that gives her any attention. She then drops a coffee off for a homeless man. Her next destination is a bookstore where we're shown past memories of Mabel and her friends as she looks into travel books about Italy.
Mabel's day finally ends with her in a restaurant. It's her friend's birthday, but there's one complication to enjoying a proper celebration. Her friend, Joan (Kelly Musslewhite), died a number of years ago. For that reason, she's sitting by herself, making conversation with a vision of her friend. While on the surface, her day might appear to be bland, it contrasts that through the usage of stylistic elements and a surprising twist at the end, which adds context to some of the weirder parts of the story.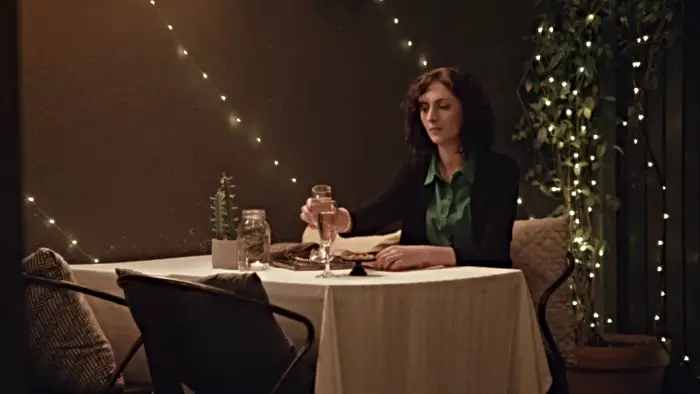 "…Mabel…drops a coffee off for a homeless man."
The aforementioned strong editing isn't exclusive to the opening scene. In fact, due to the editing, many of the scenes move at a brisk pace. The transitional scenes into Mabel's memories add life to the narrative at hand, breaking up the potential for a stale sequence. Alex Baranowski's beautiful score melds perfectly with the editing even if it does become repetitive as the film's 14-minute runtime draws to an end. The story is certainly fun to see unfold, and the editing and music both help to further push the general intrigue right from the start.
I've seen a lot of short films, but none of them show life quite like Wintle's Mabel. There's a high attention to detail in the themes it's trying to show. The level of realism the cast and crew adhere to is key to bringing out the values the character of Mabel is trying to live by. Wintle's performance ensures that the character is never too annoying, and her out-of-place mannerisms work well in bringing the story full circle at the end.
Mabel is just a very solid short film. All of the acting makes the character dynamics believable and the music and editing definitely back it up. It crosses ideas from The Lobster with a style that's reminiscent of Amélie. It's a unique experience that would be hard to find anywhere else.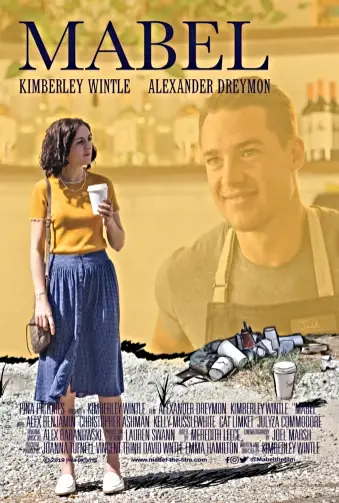 "…a unique experience that would be hard to find anywhere else."