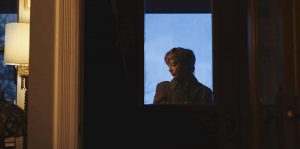 SLAMDANCE FILM FESTIVAL 2021 REVIEW! Michelle (Kacey Rohl), Adam (Daniel Kash), and Josh (Francis Melling) live a normal life. They contemplate what they might have for dinner, they look forward to watching the Oscars, and their day-to-day life is stressful just like anyone else's. They are a typical family, except for one thing: the matriarch of the family is gravely ill, and it's up to them to determine when the best time is to medically assist in her passing. Life refuses to relent. Every Day's Like This and every day pushes these three to their limits.
For years films have depicted the struggles of dealing with the realization that a loved one is headed to an early grave. Regardless of what threatens to kill them, such stories often depict these characters in a similar fashion: unwilling to give up but understanding of the fact that their lives are now out of their hands. It's far more difficult to come across a movie that expresses the other side of the coin: the loved ones who must deal with the many struggles of the same process. Writer/director, Lev Lewis, aims to show viewers that what the family and friends of the dying party face is equally as treacherous as the dying party itself.
There is a moment in this dramatic short when viewers feel that the content might be a bit twisted, however, not in the sense that one might expect. It is not screwed up in the way that death doesn't matter, but in the way, that reality doesn't take a break, and everyone is forced to continue with their daily lives regardless of how heartbroken or overwhelmed they are.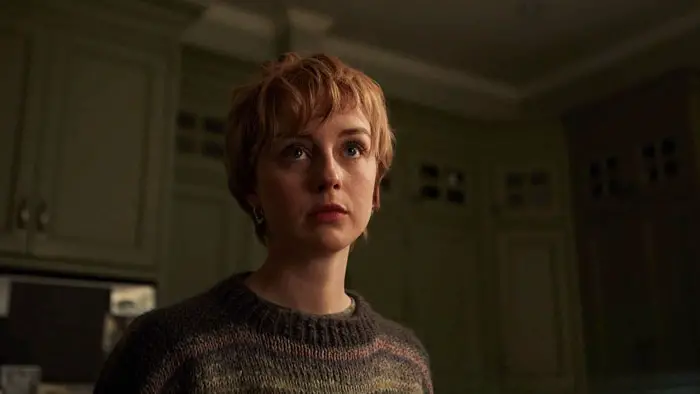 "…the matriarch of the family is gravely ill, and it's up to them to determine when the best time is to medically assist in her passing."
The ability of viewers to understand and appreciate the situation at hand relies almost entirely on the shoulders of the actors. Their capacity to convey real, relatable emotion is the key to the film's success. Rohl, Kash, and Milling each ably express a series of emotions, and while viewers sometimes struggle to sympathize with their plights, they are able to understand nearly every aspect of what they are going through. The ability to recognize what is being said and done is a testament to what each actor is able to do throughout Every Day's Like This. The actors take a somewhat taboo subject and contort it into something that resonates with viewers, even if they don't necessarily agree with what is being said.
At the top of this cinematic totem pole, however, is Lewis, who chooses to bring to life something that is incredibly difficult to talk about. In his approach, he completely omits the dying party from the movie (other than being mentioned by the leads). This is a bold approach, but the director is able to help viewers make the connection to the main characters by not having viewers compare them to the party in question. Every Day's Like This toes the line of acceptable social convention, and viewers are tasked with determining whether or not there is merit in what is being said or if the family of a dying woman is simply selfish.
Every Day's Like This presents viewers with three different, somewhat conflicting points of view as the protagonists grapple with the idea of losing a loved one. There is no right or wrong answer in terms of how to deal with grief. However, viewers feel the need to question themselves and how they might react in a similar situation. While it is somewhat existential in its approach, it's a narrative of the human psyche in the grand scheme of things. Lewis has the world questioning themselves and everyone around them, and I believe the world will become a better place as a result.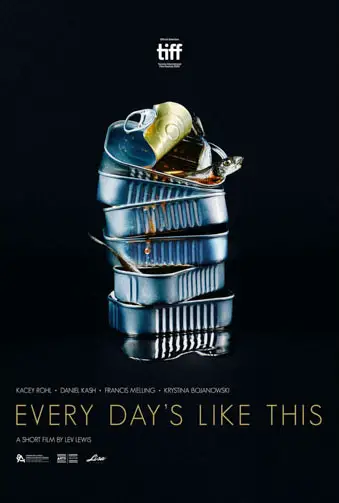 "…toes the line of acceptable social convention..."