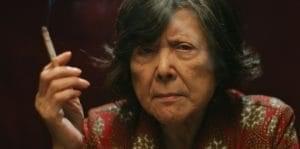 Two-time Tribeca short-filmmaking prize winner Sasie Sealy is back with her debut narrative feature Lucky Grandma, a hilarious, action-packed slice-of-life comedy. 
Tsai Chin stars as Grandma Wong, an older Chinese woman who lives in the heart of New York City's Chinatown. Her life is one of consistent routine. She goes to tai chi, visits her son and grandchildren, and absolutely loves to gamble. Her doctor of Chinese medicine, who at one point prescribes Chrysanthemums and a goldfish, tells her that she's going to have a particularly lucky day on October 28th, so Grandma Wong joins a bus full of other Asian American seniors, and they go to a casino. 
At first, Grandma Wong, who is rarely seen without a cigarette hanging from her mouth, is having an extremely lucky night at the casino. Of course, like most of us, her luck runs out. She's distressed because she withdrew all of her money from the bank before the casino trip and doesn't know what to do when she returns. Her son previously discussed having Grandma Wong move in with his family, but she's having a hard time letting go of her old ways of life. This event pretty much guarantees she will have to move in with her son. Until a morbid bit of luck hits her on the bus, which gives her a lot of money but also puts her in trouble with not one but two neighborhood gangs.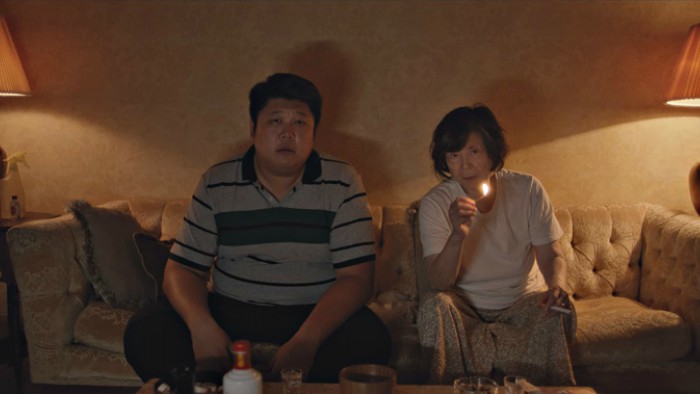 "…Grandma Wong…is having an extremely lucky night at the casino…her luck runs out."
Lucky Grandma is a gangster comedy starring an elderly Asian woman, which isn't exactly a huge subgenre, but this is a great start. The music by Andrew Orkin is incredible and sets up a quick, quirky pace akin to that of Jean Pierre Jeunet. It also has some stylistic camera and production design nods to Wes Anderson, but on the whole, it is a unique cinematic experience that documents the surroundings of one of my favorite neighborhoods in New York City. Despite the rampant gentrification that continually besets NYC, Chinatown still manages to stay unique, almost like an entirely different universe nestled between the Lower East Side and Tribeca.
Sasie Sealey's love letter to Chinatown is sure to be a favorite among audiences willing enough to seek it out. Tsai Chin is a revelation as the titular character. I also have a special love for her grandson David (Mason Yam) and his friend Nomi (Arden Wolfe), who can't be much older than ten but spend a lot of their time making somewhat suggestive dance videos for YouTube. I also enjoy Corey Ha as Big Pong, Grandma Wong's "gentle giant" bodyguard against the notorious Red Dragon gang. 
If you're a fan of comedy, Asian cinema, or both, you will almost definitely love Lucky Grandma. It's a unique, fast-paced film that'll be sure to entertain even the most persnickety of audiences.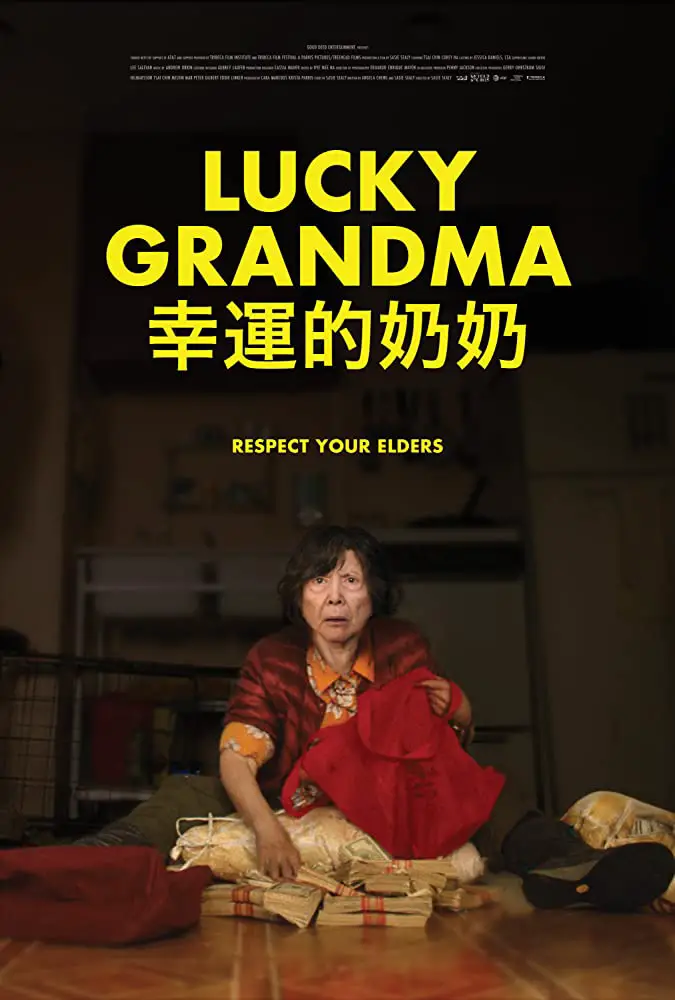 "…Sealey's love letter to Chinatown is sure to be a favorite among audiences..."