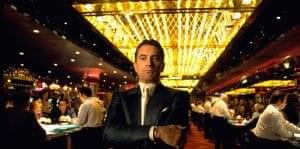 The world of gambling is fascinating, whether you're a croupier on one side of the table or a player on the other. There are some fantastic films out there that give you some great insight while keeping you on the edge of your seat, and many of them are available to watch on Netflix!
21
21 is considered one of the best gambling movies ever, based on a true story and a memoir called Bringing Down the House by Ben Mezrich. The film is about an MIT college student named Ben who is recruited to a blackjack team by his professor after discovering how mathematically talented he is. The team, consisting of several other students, learns how to count cards and use covert signaling to increase their chances of winning at casinos.
There are some great casino scenes in 21, as we watch Ben and his team dupe dealers into winnings worth hundreds of thousands of dollars. It's definitely a captivating film, and there are plenty of plot twists along the way to keep you engaged.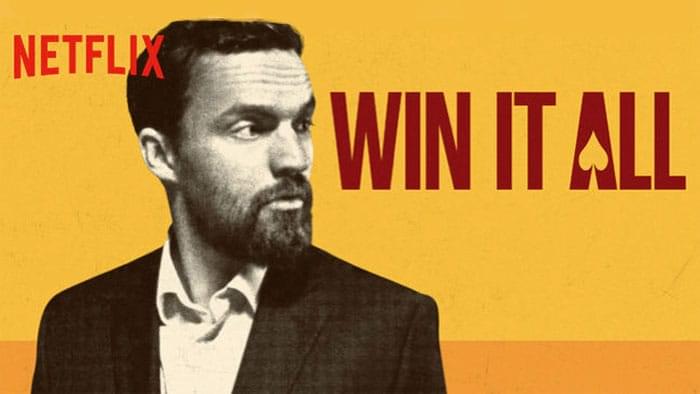 Win It All
Usually, when you think of films that revolved around casinos and gambling, you expect excitement and intrigue. While this isn't the case with Win It All, it's still a great film that will keep you entertained. This movie is more of a rom com than anything else and doesn't actually heavily feature gambling – although it is the catalyst that sets things in motion and there is a big high-stakes poker game at the climax.
Worthy of its 86% on Rotten Tomatoes?
Win It All is about a problem gambler named Eddie, who is asked to hold on to a large sum of money by a Chicago gangster while he does time in jail. Eddie quickly gambles the money away, and most of the film is about him trying to get his life back on track while he gets a real job and falls in love.
Normally, these kinds of comedies don't get great ratings, but Win It All has a score of 86% on Rotten Tomatoes. It's certainly worth a watch if you're in the mood for something a little fun and happy-go-lucky.

Croupier
As one of the films credited in launching Clive Owen's career, Croupier is a popular film among casino goers as well as the general public. This 1998 neo-noir film is about a man named Jack who takes a job as a casino dealer as his dreams of becoming a writer seem to be going nowhere. During his time as a croupier, he begins writing a book about his experience and ends up involved in a ploy to scam the casino.
The film has been lauded more for its atmosphere and characterization than its plot, with some critics praising the realistic depiction of the casino environment. With a 98% rating on Rotten Tomatoes and a Metacritic score of 75/100, Croupier is widely considered a great film.
Poker, blackjack and roulette are just some of the exciting games featured in this movies; while we enjoyed playing these games in casinos, it's even more thrilling to watch them being played on the big screen.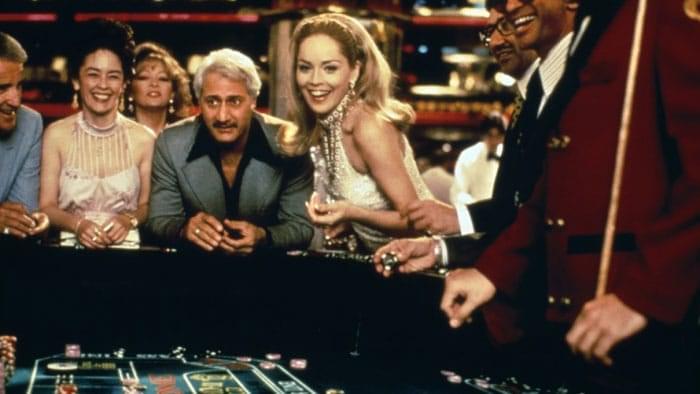 Casino
Now, we come to a film classic: Martin Scorsese's Casino. The 1995 crime film has a star-studded cast with Robert De Niro, Joe Pesci and Sharon Stone. The film was nominated and won a number of awards, including Stone's Golden Globe win for Best Actress.
The film is about Sam Rothstein, who begins as an odds maker and eventually attracts the attention of the mafia. He is assigned to run a casino due to his mathematical genius and causes the venue's profits to double. Over the course of the movie, we follow Sam's career in the casino industry and his tumultuous marriage.
It certainly is an "epic" film that spans many years and features a number of sub-plots, each intriguing in their own right. Casino goes down in history as one of the best films on the topic of gambling and is considered a timeless crime film that continues to be popular nearly 30 years later.
"…lauded more for its atmosphere and characterization than its plot, with some critics praising the realistic depiction of the casino environment."
Ocean's 11
If you're looking a film that depicts the glitz and glamour of the casino industry, Ocean's 11 is the film for you. Starring huge celebrities like George Clooney, Brad Pitt, Matt Damon and Julia Roberts, it's no wonder the film was such a hit. It's even spawned a number of a sequels and a spin-off so, if you enjoy this film, there are plenty others that you can binge afterwards.
Ocean's 11 is about Danny Ocean, an ex-con who is released from prison and promptly violates his parole to head to Las Vegas and commit yet another crime. This time, he plans to rob three casinos at once in order to get revenge on his rival Terry Benedict, who owns the properties and is now dating Danny's ex-girlfriend, Tess.
He enlists in the help of his former crime partner, Rusty and a number of other criminal specialists to help him pull off the heist of a lifetime. The result is not only thrilling but hilarious, and Ocean's 11 is a film that is certainly worth a watch.
So, if you're a fan of the casino life and gambling, head over to Netflix for some exciting films.