As a documentary about golf caddies, Loopers: The Caddie's Long Walk should have a solid audience among those who care about the sport. But the thing that will get it noticed outside of golf circles is that it is narrated by the most famous member of the Caddie Hall of Fame: Bill Murray.  Not only did Murray star in the most famous movie about the profession, Caddyshack, he also was a caddy in his teens.  In fact, he credits this training with as much of his success as Second City or Saturday Night Live. He says it taught him discipline, how to treat people, and how to be there in service of others.
Murray plays it straight, simply narrating the documentary, though he does show up in front of the camera briefly in an interview from a 2015 golf tournament.  The real strength of the doc isn't Murray, but the thoroughness and seriousness with which it explores the profession. It starts by tracing the history of golf from its origins in Scotland to it being adopted widely in the United States.  
Then it goes through the skills expected of a caddie, and how the job has evolved over the years. Throughout there are interviews with caddies and professional golfers, and plenty of archival footage to illustrate some of the great moments and characters in caddie history. What started as a kind of lower-class trade has evolved into a full-blown profession with scholarships and some caddies making millions of dollars a year.
"…to illustrate some of the great moments and characters in caddie history."
I've only played a handful of rounds of golf in my life, and I don't particularly care about the sport.  Still, I found Loopers: The Caddie's Long Walk compelling. Anytime you get somebody talking about their life's work you're probably going to get some good stories.  
Controversial issues in the caddie community also come up, like Augusta's old rule that you had to hire local caddies and couldn't bring your own.  And it is interesting to see the profession as a prism to look at larger issues, like class issues, disparities in the jobs available to people of different races, and the place of women.  
The film was directed by Jason Baffa, who also shot it.  He worked over Bill Murray for months to convince him to do it.  The filmmakers didn't know for sure whether he was going to until he showed up in the studio. I'm glad he did. It convinced me to see a film I otherwise wouldn't have, and I'm happy to have a view into a world I knew little about.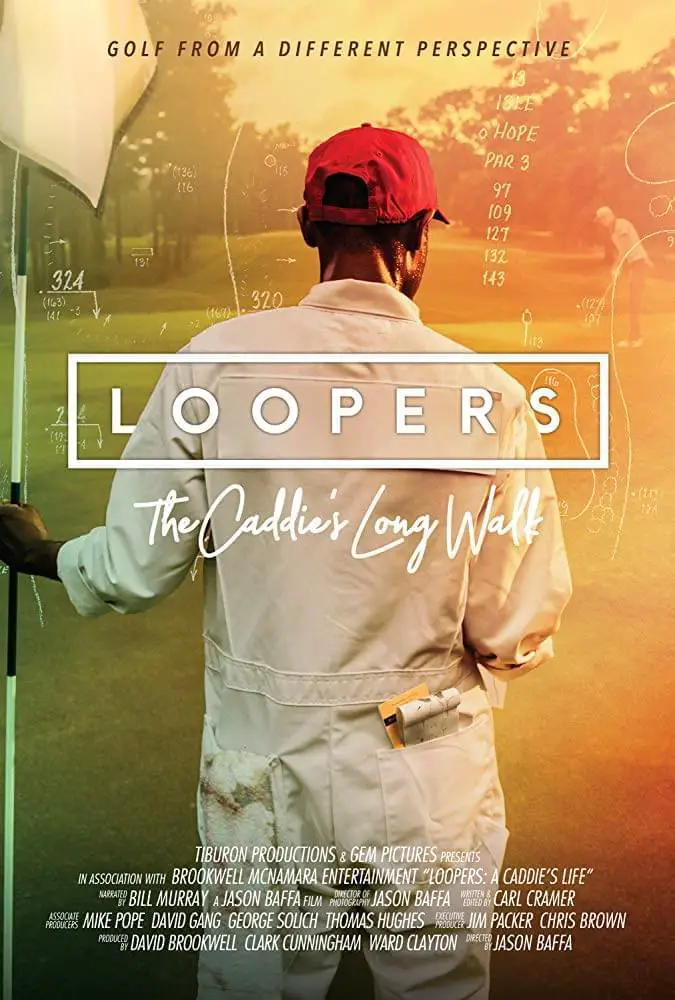 Loopers: The Caddie's Long Walk (2019) Directed by Jason Baffa. Written by Carl Cramer. Featuring Bill Murray. Loopers: The Caddie's Long Walk screened at the 2019 Santa Barbara International Film Festival.
Rating: 8/10