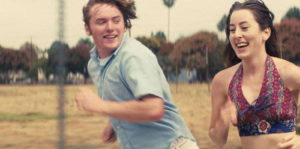 Paul Thomas Anderson's Licorice Pizza is the story of the San Fernando Valley, Los Angeles, in 1973, as seen through the eyes of 20-something Alana Kane (Alana Haim) and her teen admirer Gary Valentine (Cooper Hoffman). Gary has acted in a few films and fancies himself a natural-born showman, while Alana hasn't settled on a path in life. She finds the intense attention from Gary compelling and exciting but also a little weird. Alana follows Gary into wild adventures in business and love as he pushes to start any kind of successful career. He wants to act, but when that is not going well, he decides to open a waterbed store and then a pinball arcade. Most, but not all, of the vignettes are centered on the movie business.
Alana and Gary's on-again, off-again romance/friendship/business partnership provides the connective tissue to a series of episodes loosely related to real events. Gary Valentine is based on Anderson's friend Gary Goetzman, and the stories are primarily pulled from Goetzman's wild tales of growing up in the Valley. He did run a waterbed store, and he did deliver a waterbed to Jon Peters (played here in a riotous over-the-top performance by Bradley Cooper). Peters is famous for being the subject of the Warren Beatty film Shampoo and for dating Barbra Streisand.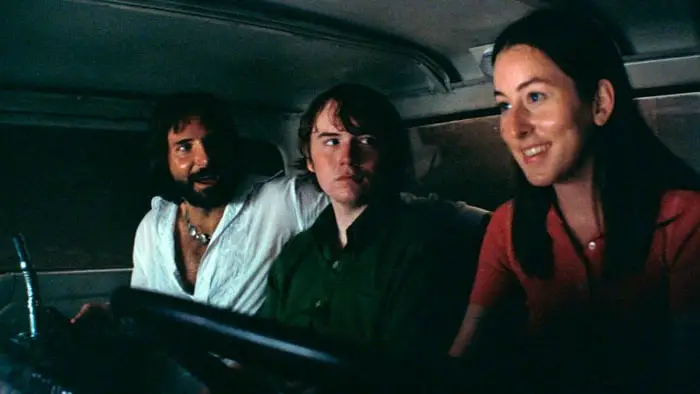 "Alana follows Gary into wild adventures in business and love…"
Sean Penn also delivers a scenery-chewing turn as Jack Holden, a fictionalized version of William Holden. He is joined by Tom Waits as director Rex Blau, thought to be based on John Huston. The amazing Bennie Safdie stars as Joel Wachs, a closeted gay man running for L.A. city council. Reflecting on the shameful persecution of LGBT people during that time is hard, but it reminds us how far we've come. Amongst re-creations of the gas shortages during the OPEC-driven energy crisis, older men trolling young women, and gay candidates having to hide their orientation, we are reminded that, culturally, we've cleaned up our act dramatically since the 1970s.
Cooper Hoffman is the son of Anderson's frequent collaborator, the late, brilliant Phillip Seymour Hoffman. Licorice Pizza is his first film role, and his performance is wonderful. He looks enough like his father to provoke a poignant stab of loss for the beloved actor. Cooper is a fine actor in his own right, though, and handles the role exceptionally well. Singer Alana Haim is also starring in her first film role, along with her entire family, who play Alana Kane's family. She's also quite good.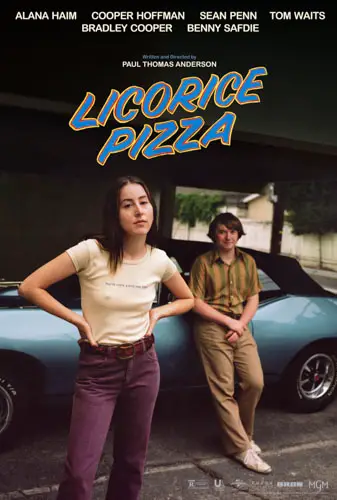 "…warm reminiscences of crazy events in the only place and time where these misadventures would be possible."