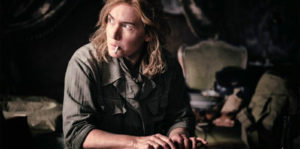 TORONTO INTERNATIONAL FILM FESTIVAL 2023 REVIEW! In director Ellen Kuras' Lee, Kate Winslet stars as Lee Miller, the real-life model who became a celebrated photographer and war correspondent for Vogue during World War II. Alexander Skarsgård puts on an English accent as her husband Roland Penrose. At the same time, Andy Samberg takes a dramatic turn as her partner in the field (and sometimes in the bedroom), David E. Scherman, a war correspondent for Life.
I always knew that my grandmother was a nurse during WWII, but she almost never talked about it. Only years after she died, when I was going through old photographs, I discovered just a hint of her amazing life. There she was, stunning in her 20s, taking pictures at Pearl Harbor, later partying carefree and at dinner parties with a mysterious circle of friends. Of course, she wasn't just a mother or grandmother; she had a whole and rich life of her own. Intellectually, I knew that, but seeing the photos as an adult made me truly comprehend it on a gut level.
Now take that idea and imagine if she were a famous war correspondent, and there were amazing photographs taken before, during, and after the war. And imagine if I had gotten to interview her about it and have her tell her story. That's the conceit of Lee, written by Liz Hannah, Marion Hume, and John Collee. The photographer is being interviewed later in life, and we flashback to her younger days as a model in Paris and later as a photographer in England and on the battlefield. Sometimes, we see a haunting photograph and come to understand how it was taken.  
The romance between Roland and Lee is believable enough, especially when they are courting in France. The model and the gallery owner/artist had a circle of friends including the likes of Pablo Picasso (Enrique Arce) and Man Ray (Sean Duggan), surrealist poet Paul Eluard (Vincent Colombe), Nusch Eluard (Noémie Merlant), Ady Fidelin (Zita Hanrot) and the fashion editor of French Vogue, Solange D'Ayen (Marion Cotillard). In France, their lives are relatively carefree, including playful topless picnics. That would soon change.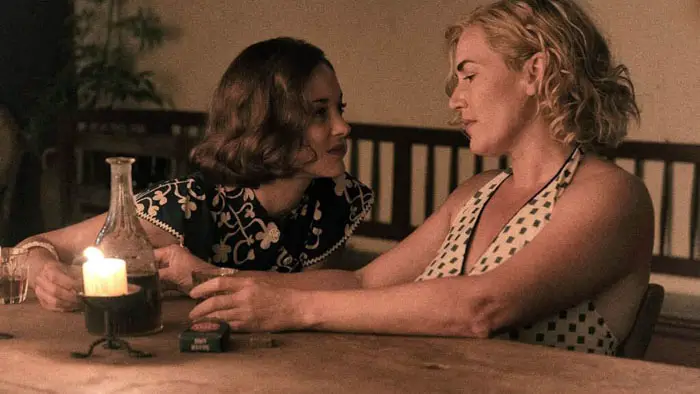 "…her younger days as a model in Paris and later as a photographer in England and on the battlefield."
Roland and Lee would move to England, and after the Nazi invasion of France, their friends would suffer terribly. Lee is hired as a photographer for British Vogue by Audry Withers (Andrea Riseborough), but the British government won't send her over to the continent where she longs to be. Eventually, she makes her way there and partners up with her friend and photographer, David, and the two become a team. They actually see combat and are among the first to document the horrors of the concentration camps at Buchenwald and Dachau. Samberg is great in a fully dramatic role, although he doesn't have a considerable amount of lines. The focus is solidly on Lee.
This flashback structure of Lee is handled extraordinarily well by Kuras, who has a long and well-respected career as a cinematographer. She's also directed series episodes for The Umbrella Academy, Legion, and Ozark. Every aspect here is tight and compelling, feeling like a definitive, timeless story. Of course, the imagery is astounding, which is no small feat when recreating well-known photographs by a legendary photographer.
Winslet manages to completely sell the character in different phases of life. In later life, Lee is rough and combative — we can see the toll of the years on her face and voice. But as a younger woman, she has a sense of rebellion, but she's full of life and thirsts for adventure. And yet, Lee remains an enigma who longed for a more prominent place in the world but then shied away from the spotlight.
Lee is beautiful, daring, and elusive, as all great art should be. It's a fitting tribute to a woman whose work exhibited the same qualities.
Lee screened at the 2023 Toronto International Film Festival.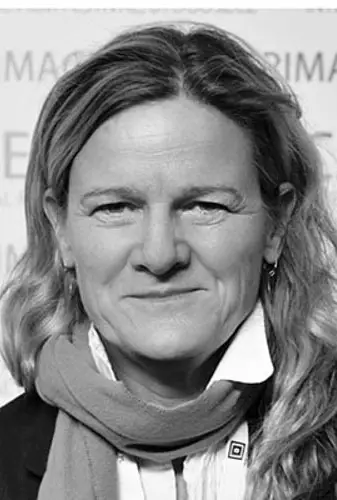 "…beautiful, daring, and elusive..."