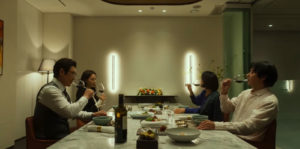 TORONTO INTERNATIONAL FILM FESTIVAL 2023 REVIEW! There's something unsettling about writer-director Hur Jin-ho's A Normal Family. It gets under the skin like a blade and, with every scene, begins to peel. The film could be described as a commentary on class struggle, but that's putting things in the flattest terms possible. The renowned Korean filmmaker's work cuts so deeply not because it is about some extraordinary caste but because it is an unyielding portrait of ordinary people.
A Normal Family revolves around the emotionally restrained relationship between two brothers and their families. There's Jae-wan (Sol Kyung-gu), a successful and magnanimous surgeon, and his older wife Yeon-kyung (Kim Hee-ae). His sibling, Jae-gyu (Jang Dong-Gun), is a high-powered and pragmatic lawyer with a younger wife named Ji-su (Claudia Kim). Both brothers have contrary world views, frequently engaging in high-flown discussions of right and wrong over dinners at expensive restaurants. But their conceptual moralities are suddenly thrust into reality when they discover an unexpected revelation about their children.
Much like a theatrical play, Hur Jin-ho uses intimate spaces to slice away the cinematic fat and get directly to the marrow of the brothers' relationship. He portrays Jae-wan and Jae-gyu and their families in precise and spotless frames, using the camera to impart the subtleties of body language and facial expression. There is a grandeur to the composition of each scene that conveys the characters as beyond the trappings of the everyday. Simultaneously, there is a tangible normalcy to their interactions that obliterates the sense of them being anything but average.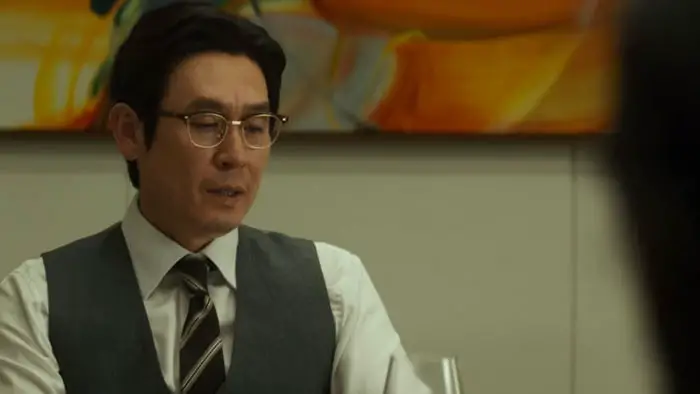 "Both brothers have contrary world views, frequently engaging in high-flown discussions of right and wrong…"
Likewise, all four lead actors are exquisitely lucid in their portrayals of specific archetypes. The respective wives, Kim Hee-ae and Claudia Kim, strike an artful balance of embellishment, affecting every scene with understated femininity. Even more, then, are the brothers' portrayals scintillating. Sol Kyung-gu is a wondrously charismatic man who splinters with impeccable timing. Jang Dong-Gun is ominously subdued, growing ever more resolute as the screws are tightened. The brothers swivel around each other, constantly trading roles, blurring the lines of right and wrong marvelously.
However, the entire narrative construction is so densely packaged and so causal in its conception that much weight is placed on the resolution. Unfortunately, the delicate balance of minimization and exaggeration is fractured with a conclusion so precipitous that it impairs much of the momentum up to that point. Compared with the rest of the film — which is remarkably aware — the finale of A Normal Family comes across as a blind shock twist. It is the one blemish on an otherwise remarkably nuanced script.
Still, while the film's culmination holds A Normal Family back from outright genius, it does not undo how exceptional every other aspect is. The actors are directed with an auteur's panache, and the cinematography is finely tuned to showcase how the littlest of foibles, once habits, can have enormously destructive effects. The film is a statement and will carve its place in modern Korean cinema just as surely as its conclusion penetrates so profoundly and so indelibly.
A Normal Family screened at the 2023 Toronto International Film Festival.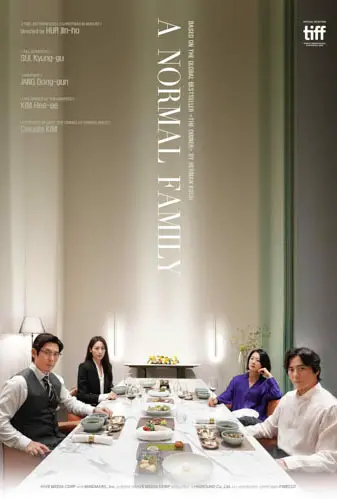 "…gets under the skin like a blade and with every scene begins to peel."