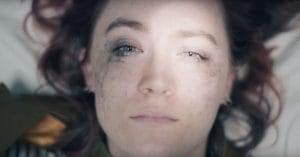 For sure, we get the equivalent of "There's no place like home", only without the clean resolution. There's an open ended answer to this movie that brings to mind Orson Welles' line about how happy endings depend on where you end a story. Lady Bird is, more or less, about the path to that ending than the ending itself. Lois Smith shines here for the limited amount of screen time she has, as a nun at the high school Lady Bird attends. There's a wonderful confrontation sequence where Smith exposes a prank Lady Bird did earlier, only to laugh about it and express a wonderful bit of wisdom regarding the college / future dilemma the teen sees herself in. I dare not paraphrase, but for this not so spiritual person, it hit me quite hard.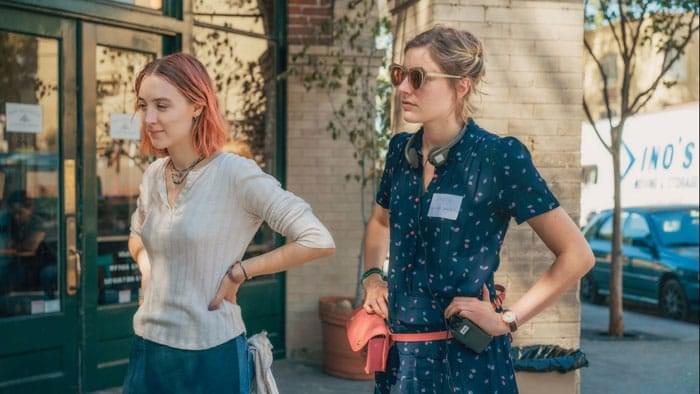 "…a strong confidence in the direction."
The movie hits quite hard a lot, actually. Lady Bird's mature transformation and wit along the way provide some stunningly relatable and tearfully memorable moments. Her first love that ends in confusion, her first lust that ends in disappointment, her friendships and so on. Gerwig's whip smart movie is touching at all times, and heartwarmingly hilarious often. I was reminded of Drew Barrymore's Whip It at times, but Lady Bird transcends such comparisons by being great at one important thing: being itself. There's a strong confidence in the direction that's felt throughout, possibly coming from real world experience? Possibly coming from years in the industry? Or possibly coming from having been Lady Bird herself. Who knows.
Tracy Letts as the sentimental and caring "good guy" father brings together a movie of profoundly emotional performances with heart, with wisdom and with grace. When he gives his daughter a birthday cupcake, we see not only the hardships of this family, but the manner to which they treat these hardships. They're family, and that will get them through. Lady Bird is smoothly tender and will speak to everyone everywhere, in unexpectedly sweet and cutely funny ways, if you give it a chance to do so – which I hope you do.
"…reat at one important thing: being itself."