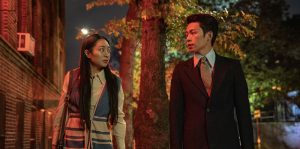 It isn't surprising that many filmmakers utilize the topic of immigration. Some filmmakers exercise this topic to develop an empathetic message of the human spirit, such as Chris Weitz's A Better Life, Mira Nair's The Namesake & Jim Sheridan's In America. Others tell a culturally significant story, dressed in genre trappings, such as Michael Showalter's semi-autobiographical rom-com The Big Sick or Neill Blomkamp's sci-fi epic District 9. As you can see, immigration is never genre-specific, and will never become irrelevant.
Emmy-winning Master Of None co-creator Alan Yang's debut feature explores a Taiwanese immigrant's experience with modest grace and sensitivity. In the fleeting 91-minute journey that is Tigertail, Pin-Jui leaves the only life he knew behind in Taiwan to start again in New York City. Between his Mandarin dialect, limited funds, and a wife he shares no deep connection with, Pin-Jui has a difficult time adapting to life in America.
When we first meet Pin-Jui (Zhi-Hao Yang), he's a withdrawn child immersed in the rice fields surrounding his georgic abode, conjuring up images of his deceased father and absent mother. During his childhood, Pin-Jui lived with his stern grandmother, who tells a dejected Pin-Jui, "Crying never solves anything." During these formative years is when Pin-Jui met Yuan (Hai-Yin Tsai), his best friend and future girlfriend.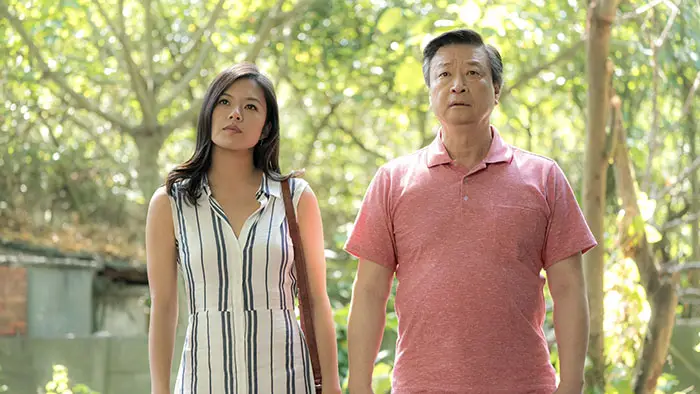 "…risked it all by coming to America, and he can't let that risk be squandered, by himself or by his daughter."
Fast-forward a couple of decades, and Pin-Jui (Hong-Chi Lee) works alongside his mother, Minghua (Kuei-Mei Yang), at a sugar factory. Still enchanted by the American Dream (mainly for the monetary opportunity), and steered by his love for his mother, Pin-Jui accepts his boss's offer of an arranged marriage to his daughter Zhenzhen (an impressively constrained Kunjue Li). By accepting, Pin-Jui and Zhenzhen will start anew in New York City, courtesy of Zhenzhen's father's financing. But in doing so, Pin-Jui will leave behind Yuan (an endearingly spirited Yo-Hsing Fang) and his mother, though he promises to come back for her.
Alan Yang's Tigertail is an intergenerational family saga that's principally told through Pin-Jui's perspective. Tzi Ma's splendidly subdued performance as the eldest version of Pin-Jui gives us a fascinatingly reserved and reticent narrator. Despite the character's silence, Pin-Jui's sober reflection of how he ended up alone in a New York house, while his daughter refuses to be part of his achingly quiet existence speaks volumes to who he is and what he sacrificed to get here.
As expected, Tigertail perpetually jumps between past and present. The past shows us Pin-Jui's forlorn childhood without parents, his budding relationship with Yuan, and his experiences in America with a progressively isolated Zhenzhen. The present sees Pin-Jui attempt to reconnect with his daughter, Angela (Christine Ko), and acknowledge how other people see him.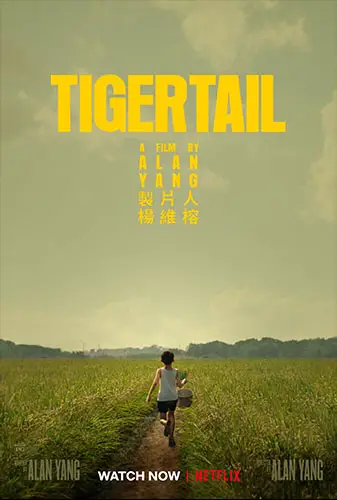 "…perpetually jumps between past and present...Nigel Bluck's cinematography nicely distinguishes between the two timeframes."