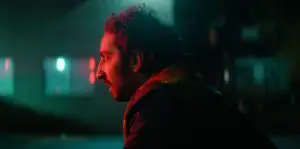 Cinema has the capability to showcase different perspectives and experiences we would otherwise not be able to relate to or empathize with, at least not in an especially profound manner. Written and directed by Waheed AlQawasmi, Jacir is an uplifting and candid tale about the refugee experience.
The film follows Jacir (Malek Rahbani), a Syrian immigrant living in Memphis, Tennessee. He was uprooted from his home in Syria because of war and then went searching for the American Dream after losing everything. Unfortunately, Jacir knows very little English and remains plagued by a tragedy. Living in poverty and working as a line cook at a small family establishment is not the American Dream Jacir hoped for.
Newcomer Malek Rahbani displays incredible resolve and compassion as the indomitable Jacir. Despite being stifled by isolation and despair, Jacir persists in being kind and helpful. "I love taking something broken and fixing it. When it's done, I feel like I fixed something in myself," he says. So, for the titular character, helping others is not entirely self-sacrificing, adding another realistic and sensible dimension to him.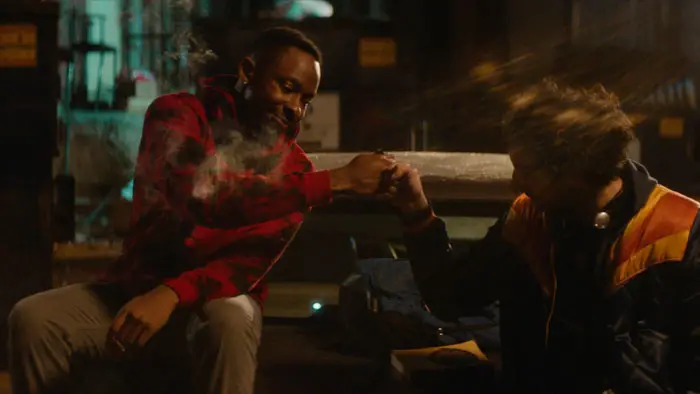 "…uprooted from his home in Syria because of war, and then went searching for the American Dream…"
Jacir's opioid-addicted neighbor Meryl (a suitably churlish Lorraine Bracco in a uniquely piteous role), gives him every reason to steer clear from her. That said, Jacir and Meryl are put in situations where they must interact. At work, Jacir befriends Jerome (Tutweezy), his affable and spirited co-worker who aspires to be a rapper. While the unlikely friendships that develop in Jacir are foreseeable, Rahbani has good chemistry with Bracco and Tutweezy. Rahbani and Bracco, more specifically, deftly bounce insults off each other.
The plot structure is fragmented into emotionally demanding events that test Jacir's tolerance of the intolerant. Regarding drama and tension, AlQawasmi sometimes delivers the events and sometimes doesn't. In a scene where a police officer interrogates Jacir, he trembles and struggles to respond. The score intensifies as Jacir's breathing escalates and his eyes waver from the officer's stark gaze. You could cut the tension in this scene with a knife. But it's not always this palpable, as the writing, particularly during the third act, takes shortcuts. Jacir gets caught up in trouble he may not get himself out of, and a customer lashes out with derogatory language. These pivotal moments transpire quickly and, at the end of the day, are of secondary significance.
Still, AlQawasmi brings out the best of the actors. Admittedly, it occasionally feels as if the filmmaker tried to capture the full extent of the refugee experience but had too many characters and shocking plot developments to make it totally cohesive. However, Jacir's journey as a Syrian refugee is handled with empathy and insight and will strike a chord with anyone who has ever felt misplaced or misguided in life.
There's a reposeful scene of Jacir riding on a bicycle under streetlights while listening to hip-hop, and he is momentarily content and worry-free. Euphoric moments like these are few and far between in Jacir. AlQawasmi's beautifully acted, immensely tearful, and decidedly hopeful indie drama scrutinizes the clashing of culture and the mending of identity in all its intensity and intricacy.
For screening information, visit the Jacir official website.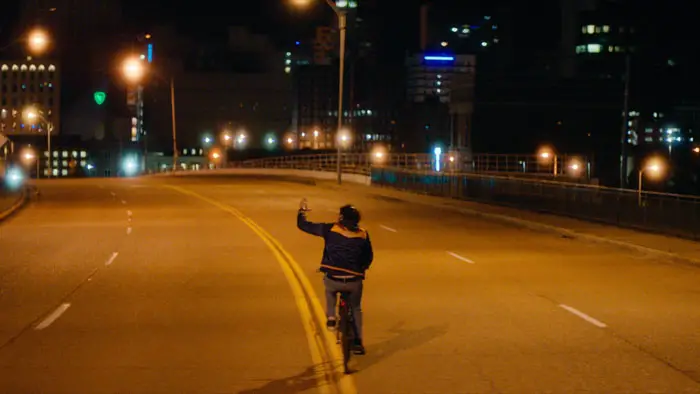 "…beautifully acted, immensely tearful, and decidedly hopeful..."