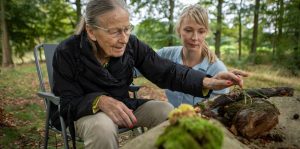 Louise Detlefsen's slowly building and moving documentary, It Is Not Over Yet, observes the lives of the staff and residents at Dagmarsminde, a country house turned retirement home. After witnessing the tragic demise of her demented father, possibly due to negligence in another institution, May Bjerre Eiby decided to do something about her frustrations and dedicated the rest of her life to make sure others will not go through a similar ordeal as her father and family did.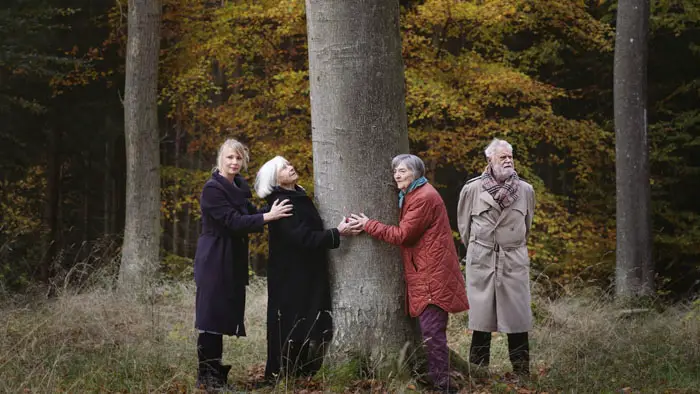 "…observes the lives of the staff and residents at Dagmarsminde…"
After saving up and working as a nurse for years, she turned her father's country estate into a home where elderly patients are treated with the compassion and dignity they deserve. Her professional career in the medical world and, more importantly, her personal experience, or simply her rational human empathetic feelings, made May Bjerre Eiby the perfect person to run such an establishment that really puts compassion in "compassionate care."
The converted house looks more like a quaint Bed & Breakfast than an assisted living facility where all the wonderful and caring staff, or hosts, assist guests with their medical needs but also make sure they have the most pleasant stay possible. They organize afternoon tea parties, meditative sessions by a fire pit, wedding anniversary gatherings, tree-hugging outings, animal feeding activities, and solemn yet celebratory send-offs for the departed residents. Dagmarsminde's workers know that for most people who stay with them, it will be their last home. The nurses, carers, doctors, and other employees also realize that for older folks with dementia or other medical conditions, or simply old age, medicine can do very little to improve their situation. Therefore the focus is on what is deemed necessary presently: ensuring everyone's well-being, comfort, and happiness is met.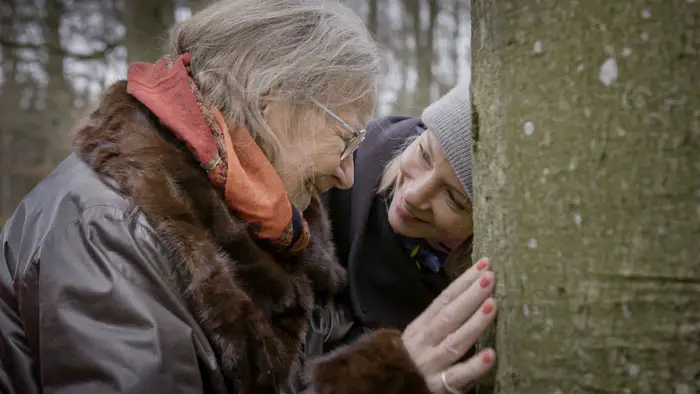 "…when we are old or sick, we should all wish that we should be so lucky as to end up at Dagmarsminde..."