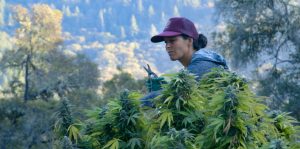 MENDOCINO FILM FESTIVAL 2022 REVIEW! The cannabis industry has been highly controversial for a number of decades. As the legalization of cannabis has been greatly debated, some states finally saw its benefits and legalized it. While most cannabis documentaries that I have come across have largely focused on how the herb can be used medicinally, Lady Buds takes a different look at the weed industry. It takes us into the lives of weed farmers, entrepreneurs, business owners, and even an activist as they deal with the struggles of running a business that is not entirely accepted and has its limits on what is legal.
The film, directed by Chris J. Russo, and co-written by Russo and Tamara Maloney, consists of several stories from women in the cannabis industry that all see economic value in what the industry can do for the community. They share what it's like to be in an industry in which the government has so many restrictions on and is even illegal in many parts of the country. Each story is interesting, but rather than give spoilers away, I'll only be going in-depth on two of the stories that stuck out to me the most.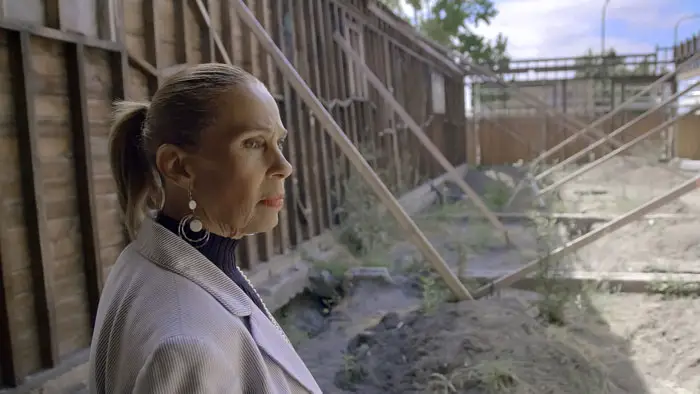 "…weed farmers, entrepreneurs, business owners…deal with the struggles of running a business that is not entirely accepted…"
The first is that of cannabis farmer Chiah Rodriques. While most kids lived normal lives, she had a childhood that most would consider taboo. Rodriques often had to hide when police helicopters would fly over her family's property and had to be very secretive in what her parents did for a living. Rodriques now raises a family on hers and her husband's cannabis farm, but her children live a much different life than she did. Cannabis is no longer illegal, so her kids are surrounded by it every day, and even the school teachers knew what their parents do for a living. But the Rodriques family does have a dilemma on their hands due to the fact that their teenage son wants to get more involved in the cannabis business than the parents would like.
The second tale that stood out is centered on hopeful dispensary owner Sue Taylor. Taylor's story is an interesting one because she's been trying to open up a dispensary for a decade but met many hurdles along the way. Her dispensary is geared toward seniors in a way that she feels may help with their ailments. The irony is that Taylor is a former Catholic school principal. One of the issues she runs into is that she believes that the reason the city has been so slow with the process of opening her shop up is due to the fact that she is black.
What is different about Lady Buds than other weed-centric documentaries is that even though the ways cannabis can be used is discussed a bit, it focuses more on how the community can benefit from the business by bringing in money as well as creating jobs for the locals. The film reassured me that cannabis needs to be legalized in every state because of how beneficial it is. Much like this documentary, marijuana holds far more positives than negatives.
Lady Buds screened at the 2021 Hot Docs Film Festival and the 2022 Mendocino Film Festival.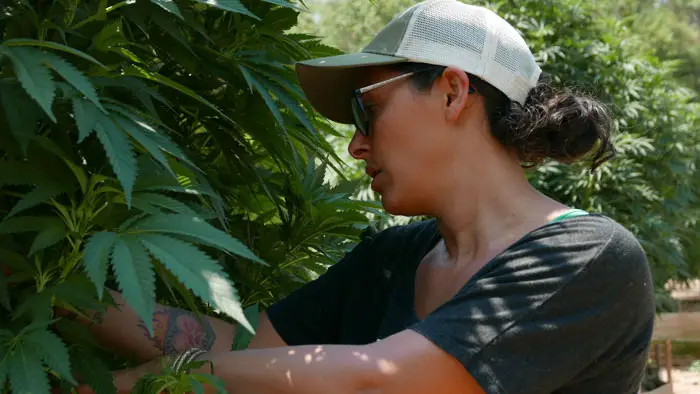 "…holds far more positives than negatives."