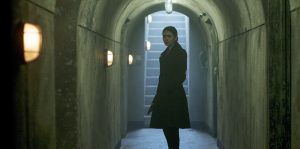 What would you do? What would I do? Ok, what would we do? Those are the questions rolling in my head, watching Vaughn Stein's thriller Inheritance and forcing us to ask them is the sign of great storytelling.
The film opens with the harsh, young prosecutor Lauren Monroe (Lily Collins) closing in on a big corporate baddie by refusing to entertain a plea deal. In this frantic opening, we learn that Lauren's tough and disapproving father, Archer (Patrick Warburton), recently passed due to heart failure. Adding to the pressure Lauren's already feeling, is the fact that her younger brother William (Chace Crawford) is running for Congressional re-election and wants his sister by his side. This fast, yet effective, montage sets the stage for trouble materializing out of nowhere.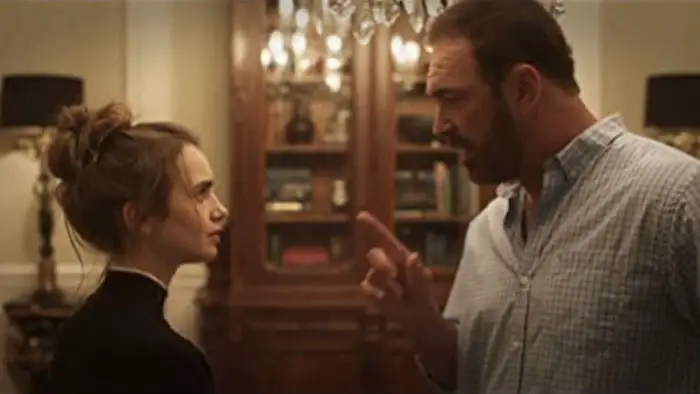 "Hold on to a loved one! In that room is a strange man chained and bound like an animal."
Instantly, we cut to Archer's will being read by the family's attorney, Harold Thewlis (Michael Beach). Archer, disappointed that Lauren took a position at the district attorney's office, which was "beneath her," leaves the bulk of the estate to their mother Catherine (Connie Nielsen) and William. Lauren receiving just a tiny fraction of the several million the man was worth. Now that the family dynamic has been set, let's move on to the thriller, shall we?
With no one around, Lauren receives a mysterious package containing a thumb drive with a video from her father. His message is, "The truth must always stay buried. Deepest apologies." Lo and behold, inside the parcel, there's also a key and a map.
Lauren now finds herself at a trapdoor in the middle of the forest along the family's property line. The door leads to an underground fallout shelter, and at the end of the shelter's corridor is a room. Hold on to a loved one! In that room is a strange man chained and bound like an animal.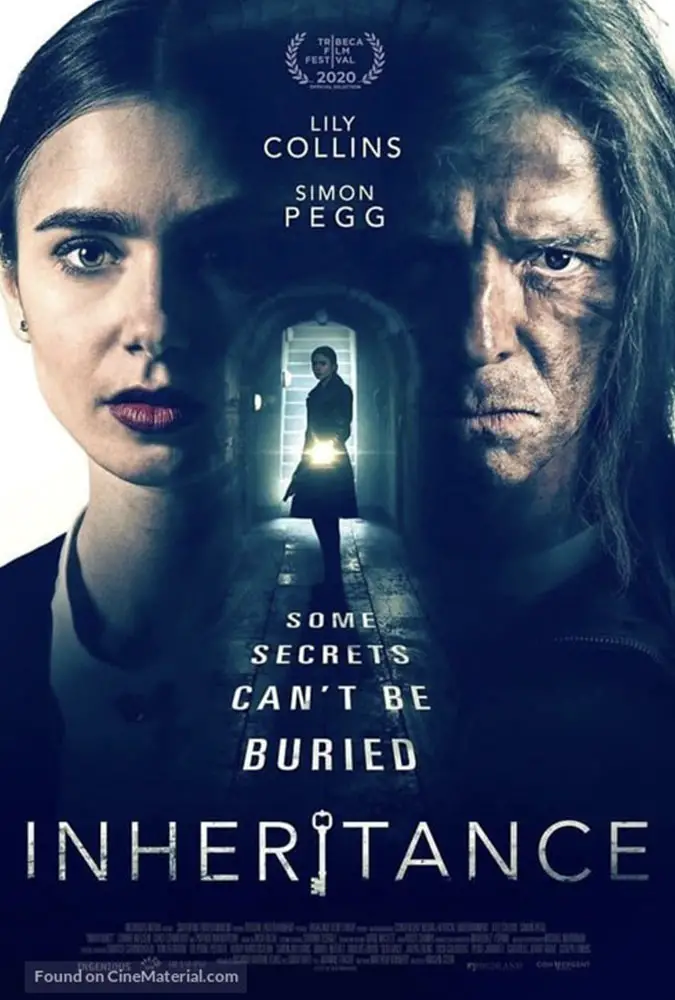 "…draws you in and takes you right into the middle of the action."