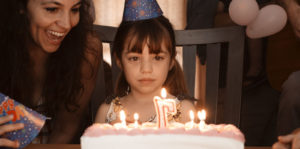 I've rarely met a cast of instantaneously unlikable characters that managed to win over my heart so completely by the end — but damned if it didn't happen with director Peter Marcy's Influencer. What begins as a chorus of self-absorbed defense mechanisms grows into a wide array of interesting and contrasting personalities, all brought to life by an absolutely committed cast. Written by Lindsay Marcy and Peter Marcy, the film walks through the door as a cringey slice-of-life narrative about a pair of wayward parents and their 6-year-old daughter and walks away as an understated dramedy that manages to exemplify and subvert genre tropes in equal measure.
Cameron (Adam Anderson) is a nurse, moonlighting as a singer-songwriter — at least in his egotistical mind. His former significant other, Amber (Lindsay Marcy), is a loan processor who seems to equally excel at and slack off in her work, raising her daughter Haley (Alyce D. Cooper) with as little personal responsibility as she can manage. Both of them regularly blame others for their faults and consider themselves a cut above the rest. They are always making excuses left, right, and center for their actions (or lack thereof).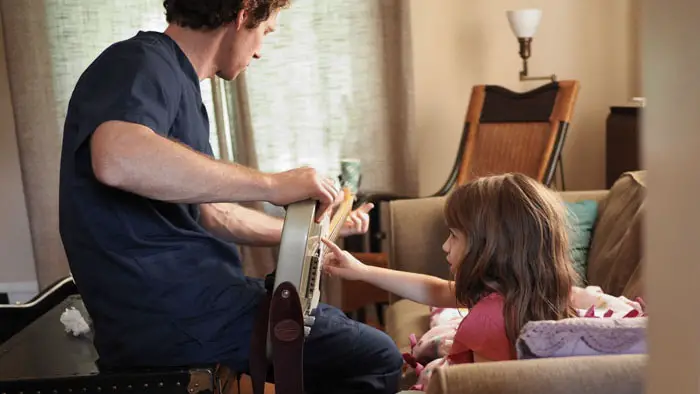 "…making [Amber] and Haley homeless. This forces Cameron to take up his fatherly duties once again…"
But everything changes when Amber's boyfriend kicks her out of the house, effectively making her and Haley homeless. This forces Cameron to take up his fatherly duties once again, though it comes at a time when the success of one of his internet videos prompts him to consider a major career change. Cameron regularly plays his songs in a largely empty bedroom to an audience of his phone until a drunken parody of a children's song he recorded in anger becomes a minor viral hit. This grants him the fame, or is it infamy, that he's been craving.
The title, Influencer, suggests that this film focuses heavily on someone trying to make waves in an online niche. But what becomes evident the more we continue is how the role of an "influencer" changes depending on the context. We come to understand how adults influence one another, how they influence their children, and how culture acts as a ghost in the machine when impacting everyone. We experience a series of white water rapids as these people learn to come outside of themselves and to truly care for their loved ones and themselves in a mature manner.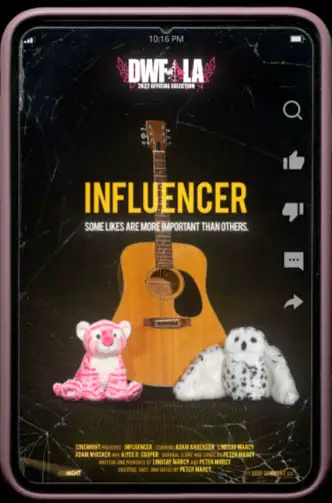 "…a cinematic experience with as much social sense as heart."