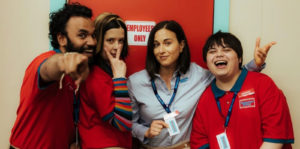 But where I Like Movies really resonates isn't in any commentary on someone else but in aspects of myself. I, too, was an awkward teen, too sure of myself. It wasn't until disturbingly recently that I saw the failings of my haughty nature and learned that I need to pay more attention to the feelings of people around me. This is the kind of film that I wish had been made many years ago. But to be brutally honest, voices like Levack's were not listened to until recently. All I can say is listen now — it is revelatory.
Lehtinen delivers a wonderful performance as a kid who is simultaneously perfectly sure of himself and sure of nothing. He has to walk the tightrope between lovable and cringeworthy, and that isn't an easy thing to do. The movie succeeds or fails based on his performance. Luckily, the kid is a real talent and is completely compelling. D'Ugo is just as good as the manager who has much more depth and problems than we are initially privy to.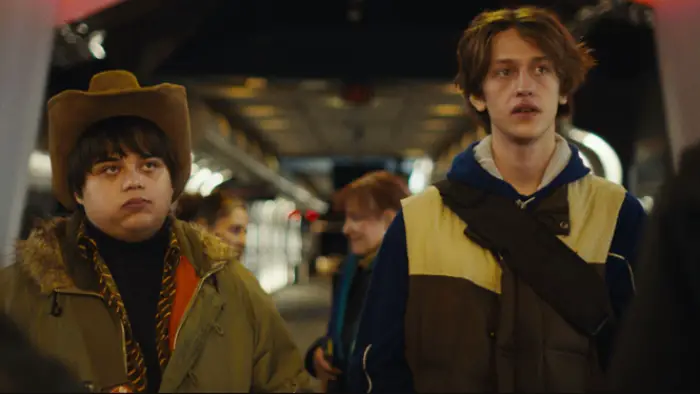 "…works because there is talent…"
I Like Movies works because there is talent all through it. First and foremost, I have to call out Levack. In independent films, you often get the spirit of what people were going for, but the execution is imperfect. Not so here, and it starts with the writing. A perfect film is when I think it is going in a direction I know I want, but it doesn't give me that. Instead, it gives me something unexpected and better than what I envisioned. That's exactly what makes this so special.
Don't just take my word for it though. I Like Movies won the Panavision Spirit Award for Independent Cinema at the Santa Barbara Independent Film Festival. It has also been nominated or won awards at six other film festivals and critics' associations. Find it wherever you can, it is really something to see.
I Like Movies screened at the 2023 Santa Barbara International Film Festival.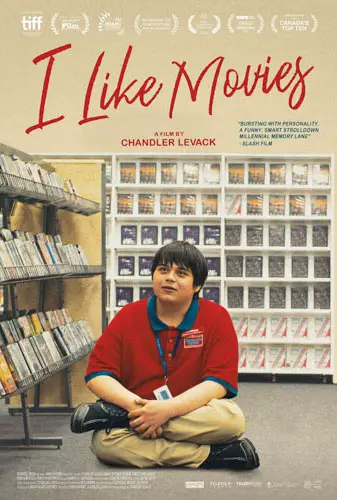 "…listen now — it is revelatory."