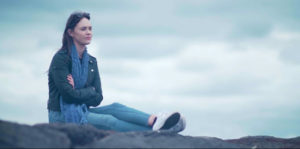 Australian director and writer Andrew Walsh's dramatic film How Deep is the Ocean is a two-fold chronicle—about a young 20-something, Eleanor, and the quirky world of degenerate men she must navigate. Bold, sharp, and fearless, Eleanor is a drifter of sorts with a bad past.
Arriving in Melbourne from Adelaide, Australia, she takes a room in a boarding house with a drunk roommate, Roy (Cris Cochrane), who has his regrets and failures in life. A broken shower and a drunken visit by a half-naked Roy in her new home upsets Eleanor but does not break her, as not much does. Almost as if accepting her place in life, Eleanor meets a shirtless Charlie (Adam Rowland) at her door, a friend of Roy, and asks him out, and they meet up at the beach. It feels random, but it is Australia, and randomness is part of the appeal of How Deep is the Ocean.
More unkept and bad-behaved men ensue with vulgar men at her job, which she only lasts a day because she spits in their drink. Adelaide gets robbed and beaten by more bad guys, and while left beaten on the road, two other men walk right by her. Roaming from one rough service job to another, Eleanor somehow finds a group with a boy who likes her, Matt (Will Weatheritt), whom she met when he was looking for her room to rent. Only Eleanor wants to be with Charlie, who happens to be married and expecting a child and rejects Matt.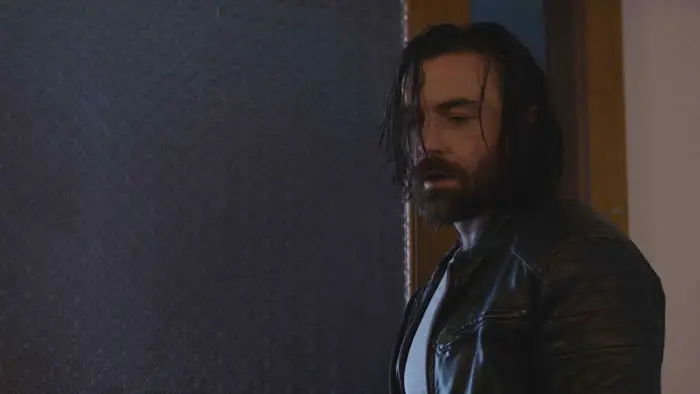 "…a young 20-something, Eleanor, and the quirky world of degenerate men she must navigate."
While job searching, Eleanor shows some very rogue behavior by taking shots from a flask in a sports coat she is wearing, which belongs to Roy, before a market research job interview. She offered it to another interviewee, who joined her. The two interviewed together with another type of man, a jerk corporate guy. It is a funny scene but adds to Eleanor's new Melbourne life's chain of sad episodes and odd behavior.
Three months later, Eleanor is working in a second-hand clothing store with friends and Matt. When Roy shows up at a co-worker's birthday, too many shots turn the party into a mess. Later, Eleanor finds Roy lifeless in bed with a $2,000 bar bill. In the wake of a bad jobs, men, and unable to find a place to call home, Eleanor moves on.
How Deep is the Ocean has many levels of interest, beginning and ending with Eleanor's poetic walk fully clothed into the ocean. Yet, the film mostly spotlights Australian low-life men who appear aimless and warped, almost comedic, except the consequences are dark, offering many moods but not a lot of emotion, which adds to the overall feel of the film.
Eleanor is a strong character throughout How Deep is the Ocean. She has great dialogue no matter the scene, even with Roy, which are endless conversations about nothing. There are some odd cutaways of sausages cooking, which could be a metaphor for a great deal of the film, but these are inconsistent and fade from the film as it moves forward. It's as if the film had two different editors—one for the first half and another for the second. All in all, How Deep is the Ocean provides an on purpose simple glimpse, on existing and surviving, especially for women on their own in South Australia.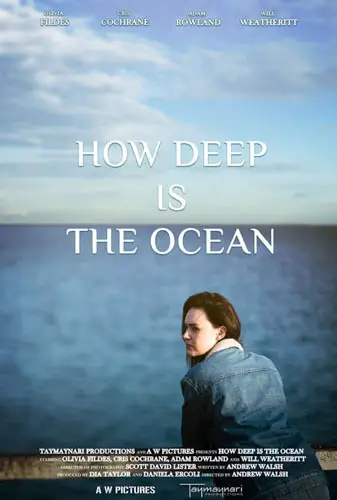 "…on purpose simple glimpse, on existing and surviving..."