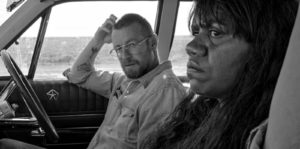 TORONTO INTERNATIONAL FILM FESTIVAL 2023 REVIEW! One of the best films I have seen in years is indigenous Australian auteur Ivan Sen's noir, Limbo. The stunning monochromatic imagery opens on a vast stretch of wasteland pockmarked by holes from mining. A car drives up from an endless highway with a religious sermon playing on the radio. Travis Hurley (Simon Baker) pulls into a gravel lot with a sign for the Limbo Motel. He walks into the side of a mountain and walks down tunnels underground to his room carved into the rock. He unpacks and proceeds to cook some heroin and shoot it into his arm.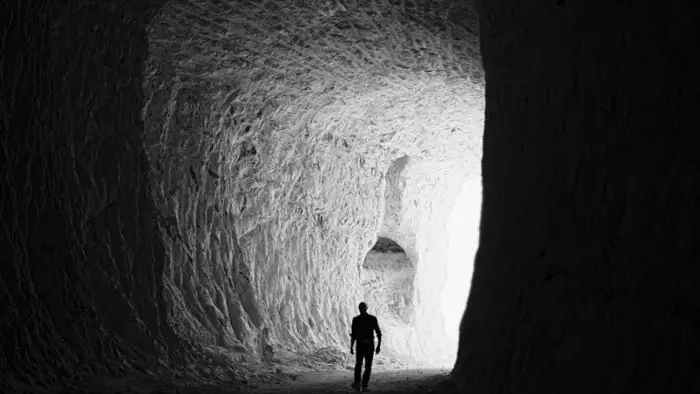 "…look into an unsolved disappearance of an indigenous girl named Charlotte 20 years ago."
The next morning, we find out Travis is a cop. He has been sent to the small outback town of Limbo to look into an unsolved disappearance of an indigenous girl named Charlotte 20 years ago. He talks to Charlotte's brother, Charlie (Rob Collins), but doesn't talk to white cops for any reason. Charlotte's sister, Emma (Natasha Wanganeen), doesn't want to talk to Travis. He looks for Leon, who was briefly questioned decades ago about it, but only finds a pile of rocks in an old abandoned mine, where the man's brother, Joseph (Nicholas Hope), buried him a year earlier. With no leads, Travis goes to leave but finds his car has been vandalized and won't start. So, while Travis is stuck in Limbo, he struggles with his fruitless investigation, retiring each night to a bed in a cave underground to shoot more drugs.
Sometimes, a film is so phenomenal it defies coherent appreciation, leaving one to sputter in awe like Kubrick's apes to the monolith. Or maybe Danny looking down a corridor of the Overlook. Or Alex looking at the movie screen with his eyes wired open. It's definitely something Kubrickian, as Limbo is that high up on the shelf. I feel like a hydra, with each mouth-gushing praise for a different aspect of the film simultaneously. The third head can't stop going on about the unbelievable black and white cinematography shot by Sen. All former boundaries of the aesthetic possibilities of desolation are smashed like a bleak piñata.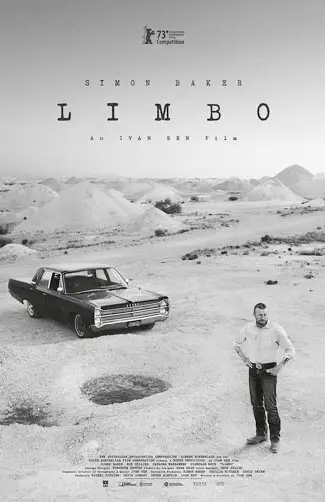 "…the ultimate visual shrine for the lost and forgotten..."