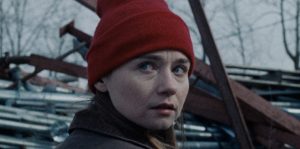 SFFILM FILM FESTIVAL 2021 REVIEW! The cards are dealt differently to each player. Some open with a winning hand and others should just fold but stay in as there's always a chance of winning. In Nicole Riegel's Holler, young teen Ruth (Jessica Barden) has been dealt a horrendous hand.
One would think a college acceptance letter would be cause for celebration, but not for Ruth. This day, she and her brother Blaze (Gus Halper) visit their mother Rhonda (Pamela Adlon) in court-ordered rehab. While she is indefinitely detained, Ruth and Blaze are forced to fend for themselves. College would be great for Ruth, but her guidance counselor advises her that it's not worth racking up an impossible amount of student loans for a college education.
Blaze is determined to help his sister escape their depressing southern Ohio town. Along with working at the local plant, they work for a scrapyard owner, Hark (Austin Amelio), who also provides the pair a place to live. Ruth learns the skills for metal scraping, catches some vital accounting errors, and becomes involved in breaking and entering to steal good scrap.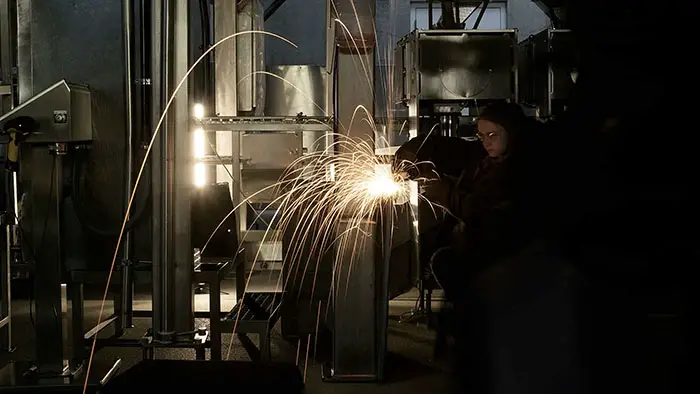 "Blaze is determined to help his sister escape their depressing southern Ohio town."
What I love about Holler is that the story is not a narrative from one perspective. The film is about Ruth and Blaze as a family fighting for a better life. Jessica Barden absolutely shines as Ruth. Last seen in Pink Skies Ahead as a young woman struggling with severe anxiety, Barden is this amazing new talent with a long career ahead of her as she takes on riskier and emotionally demanding roles. She brings a fierce determination to the young woman who is going to survive and find a way out of her circumstances on her terms.
Countering Barden is Gus Halper as Blaze. He's the perfect ying to Barden's yang. Blaze knows that Ruth has the potential to get out of town and have a normal, successful life. He sacrifices everything for Ruth, including his mental health. I love this constant tension between the two because they essentially have the exact same goal, and they don't see it. Halper convincingly portrays his love for his sister, and his sacrifices make sense to reach the endgame.
Holler is a character story. Yes, there's a beginning and an end, but the characters are the reason to watch. No one plays the stereotype, not even Pamela Adlon as the mom in rehab, nor Austin Amelio as the very flawed owner of the scrapyard. Both roles we've seen countless times before, but writer/director Nicole Riegel brings such richness to all of her characters that they feel authentic, garnering empathy.
I'll end with the cinematography. Director of photography Dustin Lane brings out the beauty of not only the struggling towns along the Rust Belt but even the elegance of a scrapyard. The cinematography pretty much represents the story. Holler shows there is beauty everywhere if you choose to look for it. It also shows the power of independent filmmaking to tell incredible stories from nothing more than sheer will and the desire to tell stories.
Holler screened at the 2021 SFFILM Film Festival.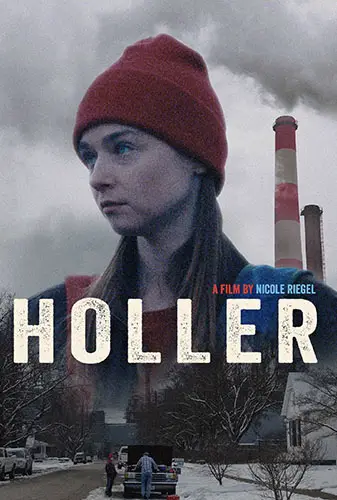 "…shows the power of independent filmmaking to tell incredible stories..."