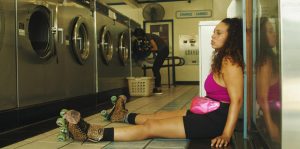 NEW TO BET! I'm Fine (Thanks For Asking) stars Kelley Kali, who co-wrote and co-directed the comedic drama. The screenplay's other two writers were Roma Kong and co-director Angelique Molina. The film follows Danny (Kali), who has fallen onto hard times following the death of her husband. As the death was somewhat sudden, there was no insurance or anything, so she and her daughter Wes (Wesley Moss) got evicted. Now, they live in a tent off the side of the road.
Danny, being a loving mother and not wanting to stress her child out more than necessary, tells Wes that they are only camping for a brief time. The story proper follows one whole day in Danny's life, but not just any day. See, Danny almost has enough for a downpayment on a new apartment, only needing a few hundred more dollars. So, after dropping Wes off at a very helpful and kindly friend's place, Danny roller skates all around the town for hair appointments (masks on and outside), food app deliveries, and pretty much anything to make that last bit of money to pay the very accommodating apartment manager. But there is a deadline, as he's feeling pressure from the owners to get someone moved into that place ASAP.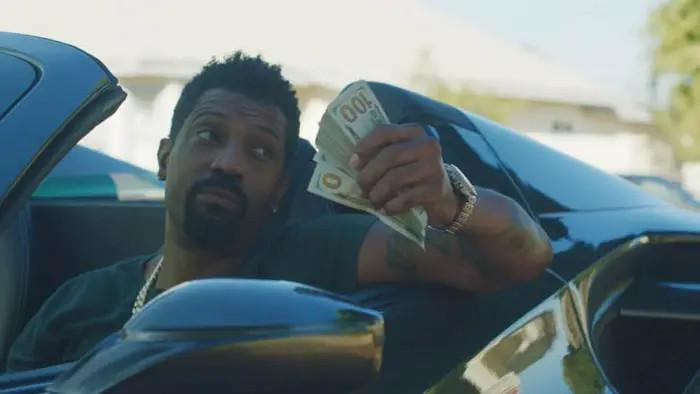 "…[Danny] and her daughter Wes got evicted. Now, they live in a tent off the side of the road."
Throughout the day, Danny runs into old friends and feels too embarrassed to tell them the truth, hence the title. And, of course, obstacles such as lost objects and being late to appointments stand in her way. Can Danny overcome her financial woes when she can't even admit the truth to the people who care for her?
I'm Fine (Thanks For Asking) has some flaws, one proving to be a major annoyance. Despite having three credited writers, or maybe this is why, the dialogue often feels improvised. This can be a boost when interactions and conversations develop a natural ebb and flow between all the actors involved. For instance, the opening, with Danny discovering her phone is dead because Wes was playing games all last night and her reaction's to the clothes her daughter has picked out for them are authentic and genuine.
However, a meeting with Brooklyn (BK Marie) at a laundromat is filled with repetitive dialogue about a heavy basket that just irritates and is hampered by awkward pauses that don't work. See, it could be that those lapses in conversation are meant to show how unsure Danny is at talking to anyone for too long, but it comes across as stilted. But again, this is not present throughout every line in the film, so it's only annoying and a total dealbreaker.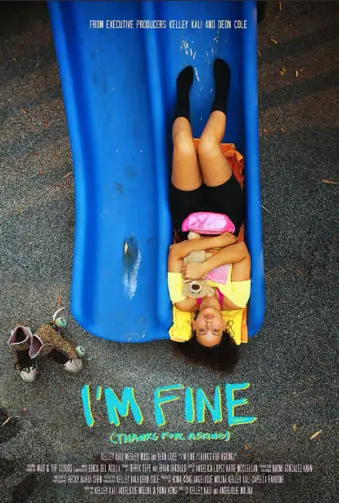 "…the dialogue often feels improvised."