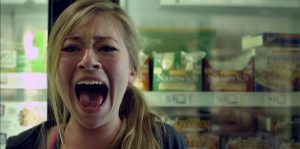 Chapter Three (Til Death) was about a group of friends who kill their spouses because they can not stand them. One day when they think they are safe of their nagging wives and girlfriends, they have come to find out that they are back from the dead. The guys are living in a personal hell to which even their dead significant others have no clue that they are even dead and go back to nagging at their husbands and boyfriends again. The idea of this one is quite funny, and the end makes it even funnier. Same goes for chapter five (Lunch Ladies) where two lunch ladies obsessed with Johnny Depp when a trip to visit the actor. Just before going on their trip, one of the lunch ladies gets fed up with a student and kills her. To dispose of the body, they look to Johnny Depp and take from one of his films, Sweeney Todd.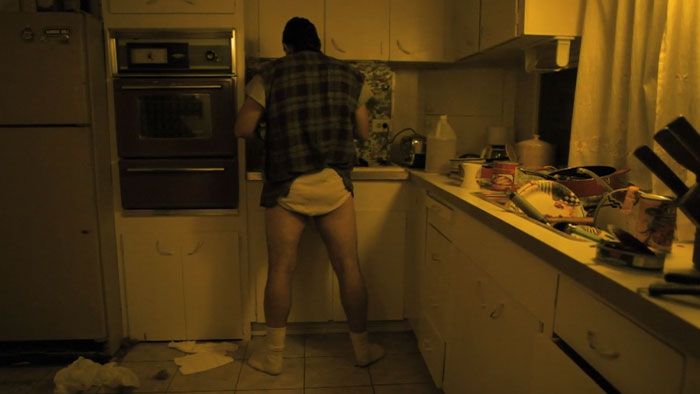 "…another of those anthology films that let those in the film industry get creative."
Of course, there are some chapters that are not as entertaining as others, but each one is ridiculous, which all fit together pretty well. Something that also stands out is that the production is at least decent on each chapter, but some look like they may have had a bigger budget than others when it comes to the special effects. On the positive side, this gave a lot of work to those in the special effects industry, and that's always a great thing.
Ironically, I feel that anthology film and the horror genre are a match made in film heaven. There are films such as Holidays and Trick r' Treat that back up my statement. Although really ridiculous, Hellarious Anthology is one of those films that you can just sit around with your friends and laugh at how outlandish it is.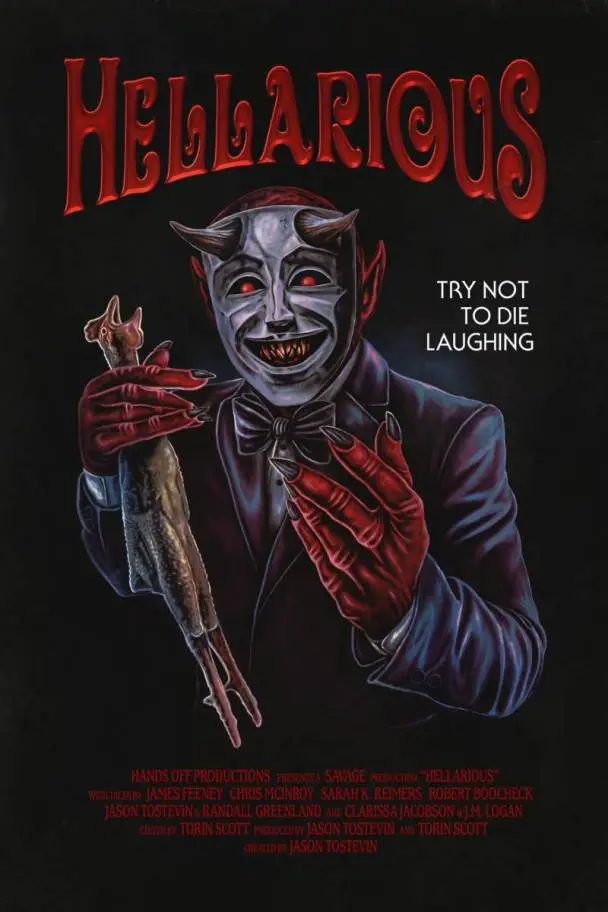 "…just sit around with your friends and laugh at how outlandish it is."