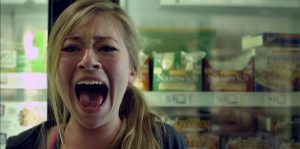 Hellarious Anthology, the name says it all. Hellarious is a "hellarious" anthology horror film made up of different shorts (chapters) that aims to find the laughs in horror.
I have a special place for anthology films. I think it all came from Four Rooms. It may not be exactly an anthology, but it kind of plays out like one since each room in that film was directed by a different director. What anthology films do is lets people in the film industry get their work seen by fans of the other artists involved, and that goes from the directors to the actors to those involved in the production of the piece. Hellarious is another of those anthology films that let those in the film industry get creative.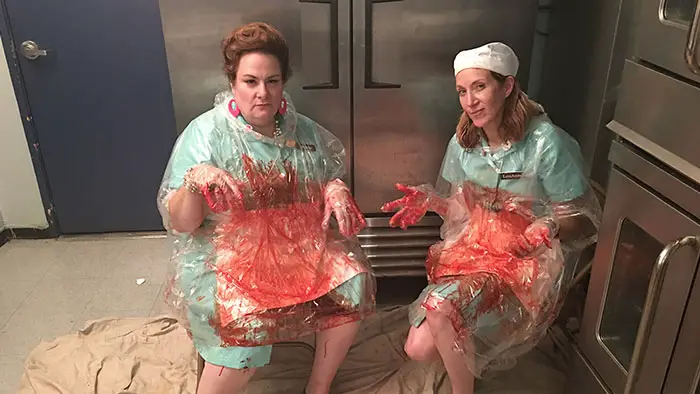 "…one of the lunch ladies gets fed up with a student and kills her."
Hellarious is done in seven chapters, each going for the comedic take on horror ranging from ridiculous to really ridiculous. The film starts out with a human eating shopping cart terrorizing a grocery store to the final chapter being about a cult waiting for the birth of the antichrist and getting a bigger surprise in the end. There are two chapters that I really enjoyed because of the topic and stupidity of them, and that is chapters three (Til Death) and five (Lunch Ladies).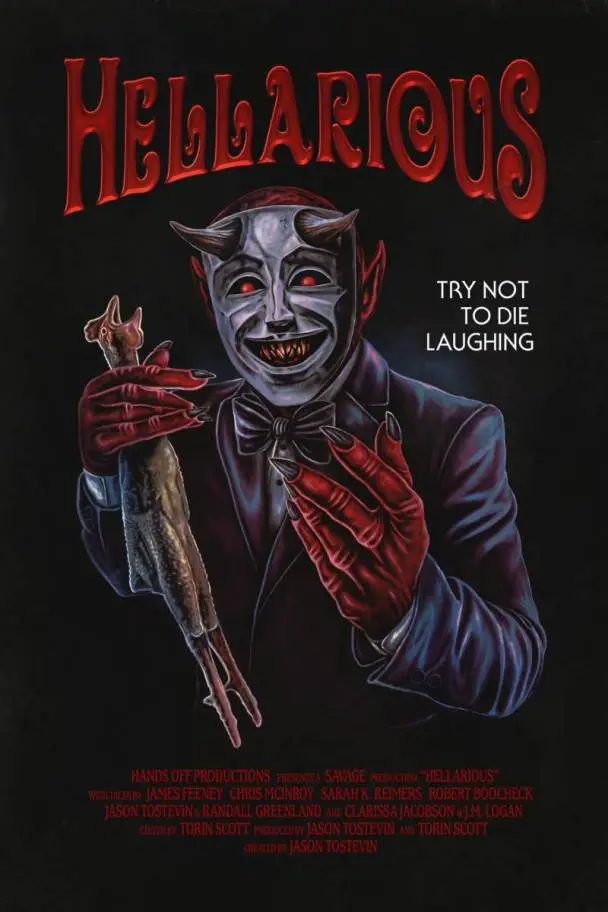 "…just sit around with your friends and laugh at how outlandish it is."