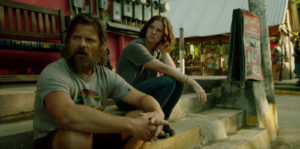 CINEQUEST FILM FESTIVAL 2023 REVIEW! Soak up the sun, crack open a cold one, and sidle up to the engaging dysfunctional family drama Gringa, directed by Marny Eng and E.J. Foerster. Written by Patrick Hasburgh, the film is about Marge (Jess Gabor), an unpopular teenager struggling with bulimia. She also happens to be currently homeless. Her mother (Judy Greer) is a real estate agent, and they both sleep on the floors of the properties she shows. Marge's father, Jackson (Steve Zahn), disappeared when she was little. It might have a little something to do with being arrested. He had been a famous soccer player previously, so Marge is devoted to playing soccer, which Marge is terrible at.
After her mother's sudden death, Marge finds out Jackson is alive in Mexico, so she runs away across the border. The father she finds is a hairy degenerate who drinks, surfs, and drinks some more. In the few minutes of the day that Jackson is upright, he coaches a girls' soccer team for the church with the Padre (Jorge A. Jimenez). Marge wants to live with Jackson in his house. However, he hesitates to resume the father role due to his long-term residency in his own private s**t house. However, Jackson's girlfriend, Elsa (Roselyn Sanchez), welcomes Marge with open arms. So a one-month trial basis begins. Marge tries to take up surfing, which she is terrible at. However, Jackson teaches her that no one surfs on their first day and to keep getting up when you fall down. Can Jackson stop falling down enough to be the parent that Marge needs desperately?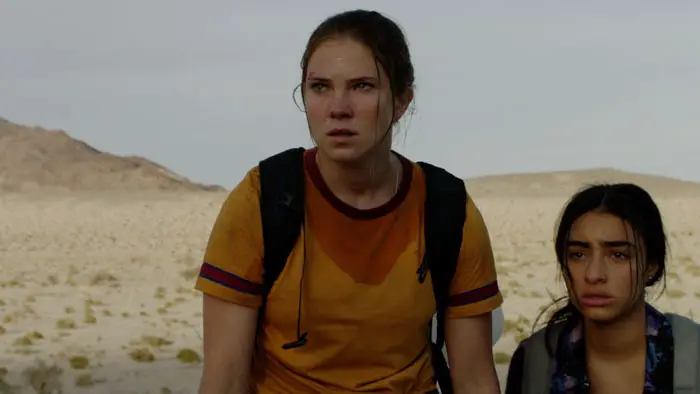 "…Marge finds out Jackson is alive in Mexico, so she runs away across the border."
Gringa is an unusual hybrid of dysfunctional family drama and an escapist sports movie. I love this impulse, as it presents the hard edges of life while allowing the participants to finally catch a break and start winning. Thanks to the luscious visuals by cinematographer Peter Wilke, Mexico comes alive as a wonderland of surfing, soccer, and cerveza. Wilke's breathtaking shots find the best compositions in the most fantastic locations to transmit waves of relief and relaxation. I imagine this movie would work miracles on a hangover as the montages pillow one's nerve ends. Also, I could wander for days through the magnificent production design by Lizette Ponce. It is so lush and pitch-perfect in its details.
Too bad then that Hasburgh's screenplay has a few leaks in the roof. There is one major plot development that isn't defined clearly at all and washes out with the tide. Also, the sports sequences in the second act start lowering the stakes as too many good things happen for the leads with little threat on the horizon. However, the third act snaps back by going very dark and then very sports. I am more than willing to cut the writer a lot of slack here, as it is very tricky to splice these vastly different genres together. His storytelling does draw you in, so much so I almost forgot to go to work while watching the film.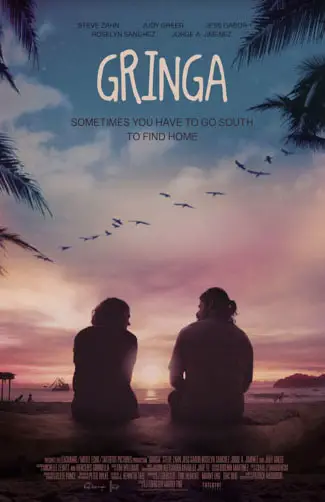 "…wears the Steve Zahn seal of approval."