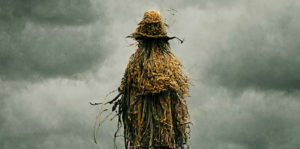 NOW ONLINE! Melting! I am melting over director Daniel Alexander's appetizing horror short Gale: Stay Away From Oz, written by Alexander and Matthew R. Ford. Emily Gale (Chloe Culligan Crump) is a disturbed young woman who has reoccurring nightmares about a strange, faraway land filled with peculiar beings. She is currently in treatment with Dr. North (Laura Bailey), who is using hypnosis to try to help Emily get to the bottom of it. 
While going through a box of her deceased mother's belongings, Emily comes across an old book filled with scrawling handwriting and bizarre sketches. After calling Dorothy's number, which was in the book, Emily ends up at a huge old house where she is greeted by Dorothy's therapist (Clara Emanuel). She informs Emily that while Dorothy once made a fortune writing novels based on her dreams, she's now demented. She leaves Emily alone in a dark room with covered mirrors, with an unresponsive Dorothy (Karen Swan) slumped in a wheelchair. Emily shows her the old journal and asks Dorothy if she is her grandmother. Dorothy's face twists up in horror, and she starts clicking her bruised-up heels together, screaming, "Stay away from Oz!"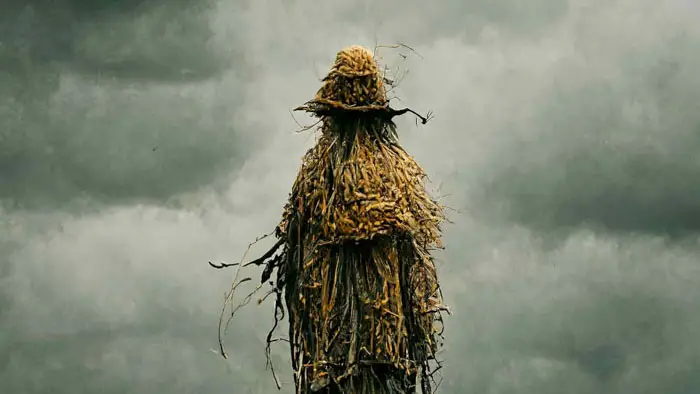 "…she starts clicking her bruised-up heels together, screaming, 'Stay away from Oz!'"
Gale: Stay Away From Oz runs about 28 minutes and finishes with a "To Be Continued." I hope it is. I was balls-deep into this before it cut off. As I like to go into movies cold, I had assumed this was part of the delicious micro-budget horror wave of childhood favorites like The Mean One and Winnie the Pooh: Blood & Honey. It's a great idea to do a horror version of Oz, as the original movies are already scary as hell. Even the slight tease, including of a flying monkey, raises goosebumps.
Alexander is clever enough to also draw fright material from the underrated Return To Oz, including the extra horrifying wheelers. So I am dying to see how he continues the frights in the land of Oz itself. Will he continue to milk the already existing scary elements from previous adaptations until the blood runs? I shudder to think what plans the filmmaker has for those apple-throwing trees. Or will he broaden the darkness and give us a full-blown evil land? A scarecrow that eats brains, maybe? If this is the case, then he has already set up some excellent developments in this short.
This is a solid first act for a horror film. It also could easily be the pilot for a series. It manages to bring intrigue to the most boring part of any Oz movie, the parts set in the real world. It is well-shot with an excellent murky atmosphere that drips with banality and dread. Crump is an excellent lead for a horror project, as she comes off as sharp but knows how to look really scared. Alexander more than delivers on his promise for Oz-themed horror before we are even over the rainbow. With some backing, he could deliver something that will make your spine run away from home. I am more than ready for another hour or even several. Gale: Stay Away From Oz will make your monkey fly.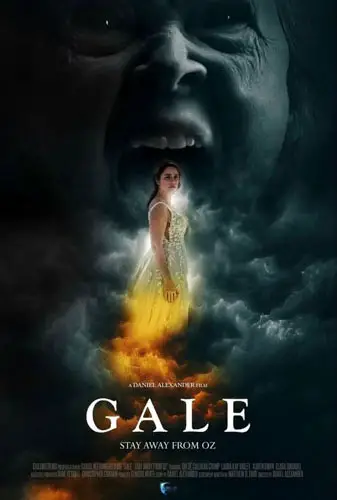 "…more than delivers on his promise for Oz-themed horror..."