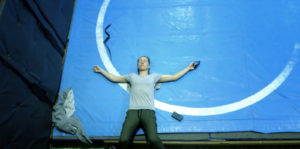 SLAMDANCE FILM FESTIVAL 2022 REVIEW! Krzysztof Kasior's searing, visceral Fury (Furia) may seem like a by-the-numbers sports documentary on the surface. But the movie ultimately reveals itself to be more of a character study, an examination of how committing to a goal can help alleviate, if not necessarily cure, psychological trauma. Whether the torn, ambitious protagonist wins is beyond the point. It is her perseverance that prevails.
With little experience, the 25-year-old MMA fighter Aleksandra Rola takes the Polish MMA world by storm within a year, defeating all of her opponents. Despite the success of her fighting career, Rola must maintain a side job cleaning tables at a local bar. Through sheer determination and resilience, she pursues her professional dreams but also feels lonely and suicidal.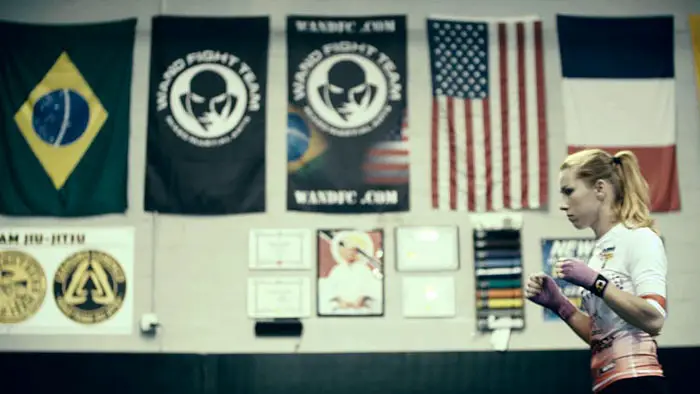 "…the 25-year-old MMA fighter Aleksandra Rola takes the Polish MMA world by storm…"
Rola's mother seems checked-out, feeling little warmth for her daughter. Her coach is demanding and intrusive (one phone call he makes is especially revealing), pushing her to the brink even when she has major injuries. The young woman is immersed into ice water, throws up after practice, beats on her coach until her fists become a blur.
In a dark, relentless study, such as Fury, a compelling protagonist is needed as a guide through all the murk. The by turns rebellious and deeply sad Rola holds it all together like glue, as intriguingly thoughtful in the quieter sequences as she is fierce in the ring. She goes out on dates almost reluctantly, loathing make-up and the repetitive, introductory chit-chat of the dating scene. By the time a Vegas trip to an important championship arrives, one can't help but root for the formidable protagonist.
Kasior's doc almost feels like a narrative feature: the lighting is intermittently exquisite; the dialogue is shot and edited as if scripted; the narrative's subtlety and the moments Kasior, along with his cinematographer Mateusz Golis, capture feel so real they almost had to be made up. Only they weren't. Sure, this could've just been another underdog story about what it feels like to be a woman in a predominantly male sport. But, at its heart, Fury is about fighting the toughest opponent of all, your inner demons.
Fury screened at the 2022 Slamdance Film Festival.