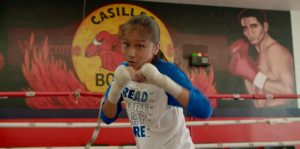 Team Meryland, directed by Gabriel Gaurano, chronicles the intense life of Junior Olympic hopeful Meryland Gonzalez. When she was 6-years-old, she got sick, lost her memory, and, among other things, had to relearn how to walk. This inspiring documentary, about a young girl's drive to become a champion, also details her numerous awards, belts, and tournament wins in the realm of boxing.
After losing the title at the 2018 Junior Olympics, Meryland Gonzalez is on the road to redemption for the 2019 Junior Olympic trials. Despite the challenges ahead, the twelve-year-old sees it as her second chance. The film uses boxing as the vehicle to drive a much larger story of family and overcoming adversity. Gaurano does an excellent job of framing Gonzalez's rise to Olympic glory and her desire to win so she can "make her mark on the world." While it does follow many of the familiar tropes of a sports documentary, Team Meryland still beams with personality and inspiration. The interviews highlight the young boxer's love for her family and her strong sense of character.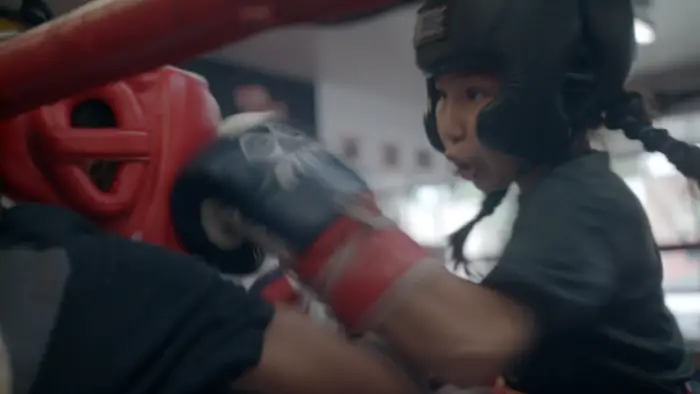 "…Gonzalez is on the road to redemption for the 2019 Junior Olympic trials."
I will fully admit that I am a sucker for boxing documentaries. These films always take me back to when I started boxing as a kid. Team Meryland does an excellent job of capturing that desire to win that's present in athletes. The filmmaker ably makes viewers feel that same yearning to become a champ. The training sequences are well shot, and the fight footage is cut together in a way that heightens every punch landed. For a non- ESPN's 30 for 30 production, this film contains all the elements of one. 
From Rocky to Blackfeet Boxing, witnessing the struggle for greatness and seeing someone, especially so young, achieve it will always be the bread and butter of a boxing film. Team Meryland captures all of the struggles, achievements, and inspiration through genuine, heartfelt interviews and dynamic boxing footage. The story does lose momentum in a few places when shifting between Gonzalez's childhood and her current rise to gold. Despite these hang-ups, it is still an engaging story, perfect for fans of boxing documentaries.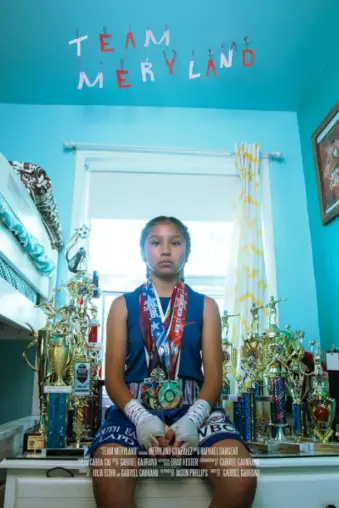 "…genuine, hearfelt interviews and dynamic boxing footage."