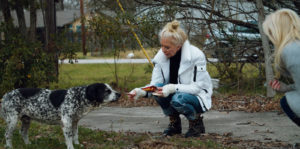 One of the participants in co-writers and co-directors Sadhvi Anubhuti and Sadhvi Siddhali Shree's For the Animals talks about a stray dog. "He (the dog) has a story to tell, and unfortunately, it is in a language that we do not understand." Such is the sad reality of the stray animals the documentary focuses on.
Apparently, in a part of Houston, Texas, an epidemic of stray dogs has become a public health crisis. The film focuses on activists, primarily the work of twin philanthropists, Tena Lundquist Faust and Tama Lundquist, who endeavor to save these dogs from being euthanized or a worse fate. The story of these dogs is a heartbreaking one, and the efforts of the activists are indeed admirable. I was saddened to see some of the conditions these animals endured: some were abandoned, abused, and left for dead.
While not exactly a big budget and fancy high-profile film, For the Animals offers a contentious issue with interesting and engaging character profiles of almost everyone involved. As the epidemic continues, the strays attack residents, and Covid-19 only exacerbated everything. Bureaucracy and politicization of the cause further complicate the issues, as interviews with shelter owners and the mayor reveal. I empathized with the activists who wanted to save these animals from ruin.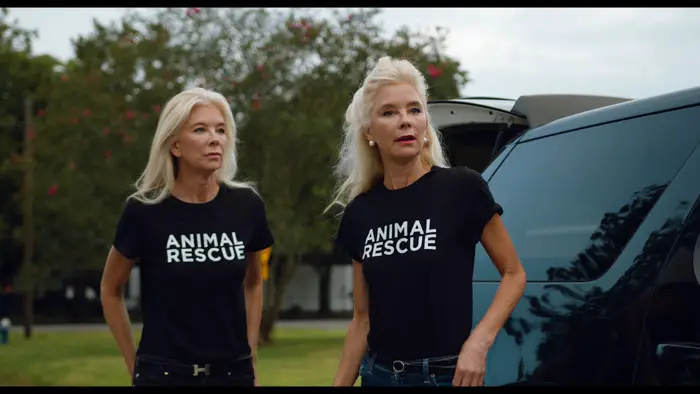 "…an epidemic of stray dogs has become a public health crisis…[twins] endeavor to save these dogs…"
There are no manipulative elements in this documentary. What you see is what you get. This is a quality I admire in an age when so many documentaries try to inundate you with an agenda. This is both a tale of humanism and a highlight of a social problem that seems to be ever-present. There is no documentary trickery or elaborate cinematography. The interviews with the participants are fairly straightforward and offer unique insight into the issues at hand.
Some may cast doubt on the efforts of the Lundquist twins or other elements of the situation, such as the dangers these dogs present. However, it is certainly evident that this situation is a reality and must be dealt with. The sisters attempt to provide a humane solution to a difficult problem, which is in itself admirable. Yet, some may, for good reason, fear the health hazard that roaming packs of dogs represent.
I found the film interesting and empathetic to the plight of animals everywhere. I enjoyed seeing people taking a proactive approach to remedying a social problem. However, there is evidence that there are legitimate concerns for public safety. Anubhuti and Shree capture the controversy and issue in a very concise and comprehensive way. The topic is polarizing, with staunch animal activists on one side and citizens concerned with public safety on the other side. Whatever your stance is, For the Animals offers keen insight into the problem.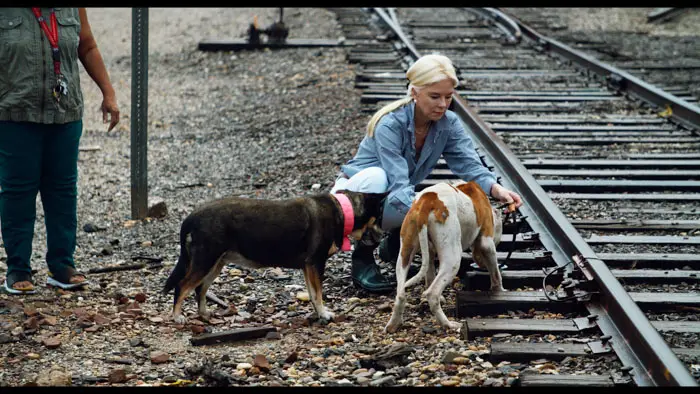 "…interesting and empathetic..."