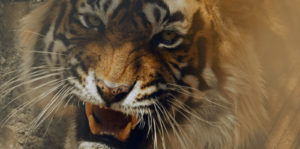 It's the dream. You set out to make a documentary. You plan and plan, and everything appears to run smoothly. But, what do you do when something expectedly stops your story in its tracks? You keep those cameras rolling. Then what happens when your subject matter takes on national implications? Warren Pereira's documentary, Tiger 24, shows us exactly how to navigate all those tricky waters.
Tiger 24 started as a documentary about tiger conservation efforts in India's Ranthambhore National Park. A century ago, the tiger population in India was in the tens of thousands. Today, it's in the hundreds thanks to the popularity of tiger hunting under British rule and the fact that Indians have the same fear of tigers that we Americans have for sharks.
Pereira took particular interest in a male tiger known as Ustad — tagged as Tiger 24, the king of a large section of the park. Within Ustad's territory is a solitary path that leads fearful villagers to their temple for worship. Tiger 24 is not alone, as he has a queen, Noor, and two older cubs. Like any good king, his queen and the cubs would hunt other animals for food, and then Ustad would dictate how the prey is divided up.
So far, so good. Filmmaker Pereira is getting precisely what he wanted out of Tiger 24: Ustad in his natural habitat doing what tigers do. That is until late one night when forest guard Rampal Saini is killed in a tiger attack. Immediately Tiger 24 becomes the prime suspect and is captured by the rangers as this is his fourth human kill in five years. He is caged for the village's protection, and his imprisonment sparks a legal and political firestorm. Fortunately for Ustad, Pereira's cameras are still rolling.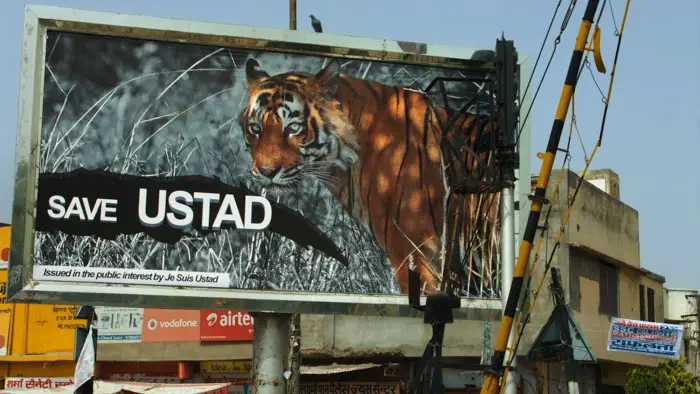 "…forest guard Rampal Saini is killed in a tiger attack. Immediately Tiger 24 becomes the prime suspect…"
As animal rights activists come to the legal aid of Tiger 24, bringing up the fact that there is no proof that Ustad is the killer. Though Tiger 24 was captured at the kill site, Pereira lays out enough evidence to bring reasonable doubt about the animal's guilt. But, unfortunately, this is a tiger we're talking about, and they don't exactly have the same rights as their human counterparts.
On the other hand, the villagers are tired of living in fear and want blood. When the government steps in, it's clear that they are woefully understaffed and don't have the resources to conduct a thorough investigation. Understandably, Indian authorities have more important things to contend with than conducting a proper forensic investigation of a tiger attack.
Tiger 24 is the story of justice for Ustad, the titular Tiger 24. Pereira and Tiger 24's supporters believe strongly that he was not the tiger who killed Rampal Saini. The second half follows the court case to bring him justice and freedom. I got the sense that few people cared about finding the actual tiger and just wanted some tiger to pay. Does this sound familiar to any of the crime buffs out there? Finding justice for Ustad was so important that his case went all the way to India's Supreme Court.
Tiger 24 is a compelling and dramatic story for animal lovers and fans of crime procedurals. I should also mention that the Indian jungles are gorgeous. Pereira has incredible footage of Ustad and explains clearly the ecological role tigers play in his part of the world, which is what makes them so important that they must be protected.
For more screening information, visit the Tiger 24 official website.